I Do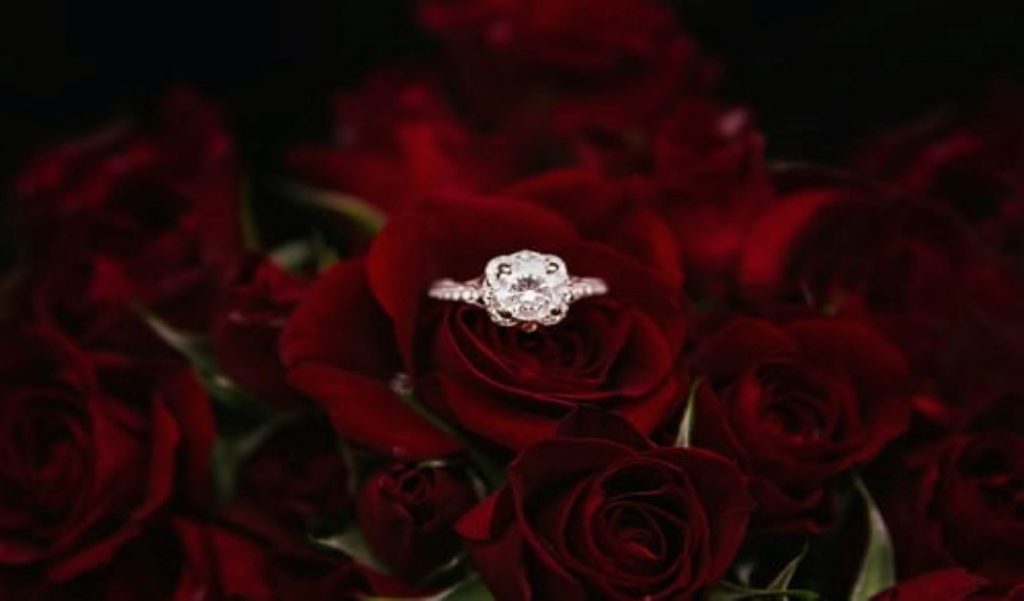 22 Signs He's Not Ready for Marriage
Marriage is every woman's dream, and who tells you otherwise is most probably hiding the truth. At some point, we all dream of marrying the man of our dreams or the right man for a family, and raise a family of ours. But not all men want to get married (besides a small ratio of women). Some men are either scared of commitment, or not yet ready for the big step.
What if you've been in a relationship with a man and his intentions are still vague. What if he loves you and but not planning to go further more. What if all your dreams of walking the isle are still not clearly announced. What if he still didn't pop the question! The longer you spend time with him, the more you start questioning whether this relationship is going somewhere, depending on your age and beliefs.
These are signs that you are wasting your time on a dead end: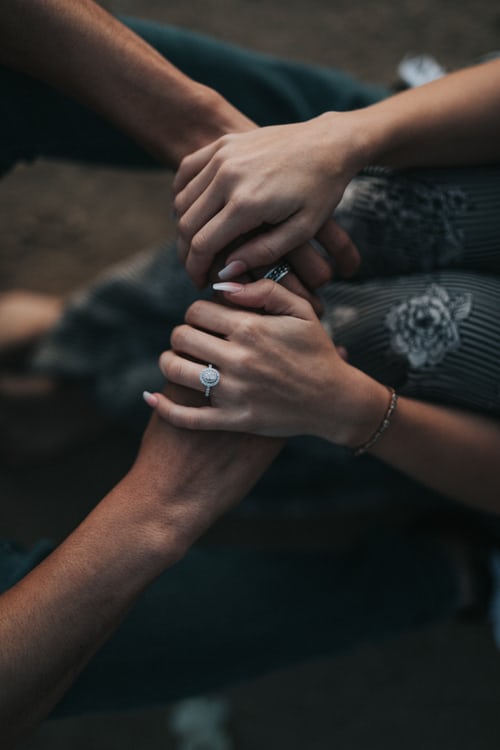 1- You're his rebound
If you know you're his kiss & diss, don't expect him to think serious after a long relationship . It might improve in time, but for now, he's definitely not thinking of marriage after his heart was broken.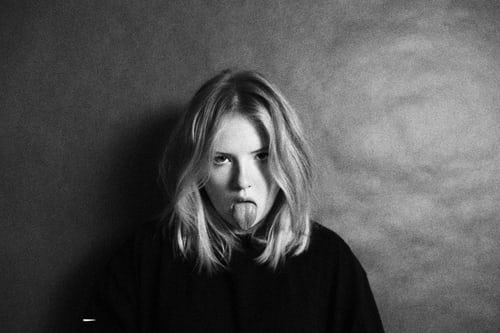 2- His eyes regularly wander
You always feel he's not focused on you when you're together in public. His eyes always slip here and there. He flirts with everyone they see. Do you seriously want to marry a player? Don't expect him to get on his knees anytime soon.
3- You're not his priority
If he's in love and thinking of you seriously, he will put you in front of everything and everyone. As long as you're not his priority, forget about the isle. I mean, even if it's not for marriage, what are you still doing with him!
4- You're still incognito to his parents or friends
When a man is looking for a serious relationship, first thing he does is introduce you to his friends and parents. He would either be proud to let them know you, or ask for their opinion. If he ghosts you out of his family events, he's not ready to build a home with you. No no no! He should be happy that you're around!
5- He changes the subject of marriage every time it comes up
He gets all quilled out and lost when you mention the word "marriage" or when you talk about a wedding you got invited to. He makes fun of weddings. He's not ready to talk about his marriage. Is he serious? Make fun of the time he was born!
6- When he talks about his future and you're not in it
His dreams are becoming a CEO, owning a yacht and living in a penthouse thinking of "I" instead of "we". No children or wife involved in his future. Wake up! You don't exist neither in his present nor his future. But maybe you like being a CEO's wife and spend our time on a yacht!
7- He avoids your family
You ask him to go to dinner with your parents, he tries to get out of it excusing himself for being clocked-up on that date. I know, your mom tittle-tattle a lot and your father makes fun of her all the time. But if he's interested in marrying you, he will look forward to meet your parents and especially your mother.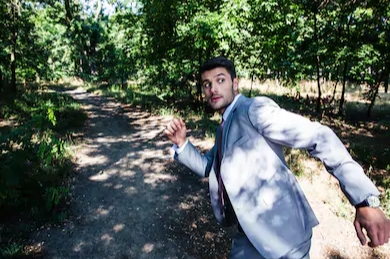 8- He lies about his whereabouts when someone calls him
Someone calls him when you're together, he lies about being with you. You feel like shouting next to him "no he's not, he's with ME, the person he's in a relation with". This is definitely not a sign that he's taking you seriously. You're far from laying your toothbrush next to his.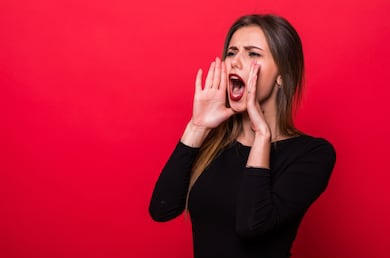 9- He constantly criticizes you
If he's in love and thinking of making you his wife, he sees you perfect. If he criticizes you for your actions or nags about your relationship, forget about THE day. Moreover, people who live in glass houses shouldn't throw stones. Just LEAVE!
10- He has a negative opinion about marriage
You talk about your happily married friends showing him your dream of having a family like your friends'. He bullies you and downsides the concept of marriage, giving you every disadvantage of getting married. You're not condemning him to death if you get married. Don't expect him to have a family of his own anytime soon.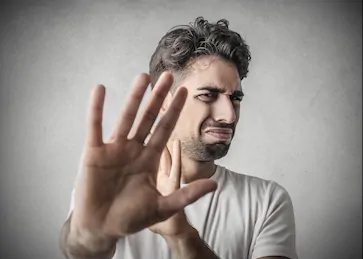 11- Your relationship is on and off
You've been with him "on & off", kicking you to the curb each time. This proves how indecisive he is. How can such a man take such a big decision? You're not a hotel room where he comes in and go out anytime he wants!
12- He's selfish
Getting married is putting your wife's needs before his. If it's always about him in the relationship, stop fantasizing about your marriage with him. Who would want to marry a self-centered person?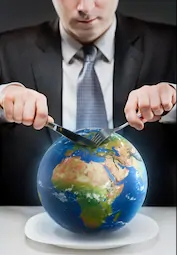 13- He's stingy
Being in a relationship with a hooked nose is in general unacceptable. Marrying him is out of question. How can such a man see himself spending money?! He will surely have a depression.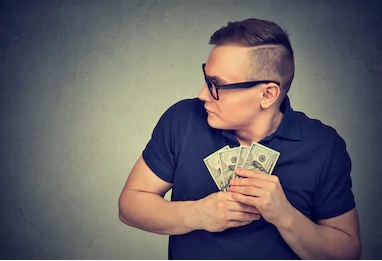 14- He never asks about your future goals
If he's thinking of a serious commitment, he should at least have an idea about your future goals. His long term intentions must be related to yours. Hellooo! You are a human being too who has goals, !
15- He makes fun of romantic movies
He doesn't believe in romantic movies where the actor ends up proposing to his love. He rolls his eyes every time the movie finishes with a kiss after the actor running to the airport to stop his love from leaving. This proves that he doesn't believe in marriage and it's bullsh*t for him. "She's out of your league", "The Notebook", "P.S. I love You", "Love, Rosie" are wafflelicious movies he should add to his list of favorite movies or else…
16- He doesn't like your friends
If he's seriously into you, he should unintentionally like your circle of friends. If he doesn't make an effort about it, don't expect him to be serious. I bet your friends are as awesome as you to be your friends.
17- He devalues your relationship in front of his friends
He makes fun of you in front of your friends. He jokes about being married. He fools around with them about breaking up with you. He introduces you without a title. He's surely not imagining you in his home. He should be lucky to be with you or else … you should see other people.
18- He gets uptight when you talk about it
Every time you mention your future with him, talk about your marriage together or the names of your kids, he gets skiddish and offensive. Who doesn't come up with kids names when you hear a nice one around. Who doesn't melt when they see a cute little baby's smile. It's clear that he's not a marriage guy.
19- He proposes without setting a date
Your partner finally proposed. Every time you ask him to set the date, he turns green and become sick all of a sudden. He's having second thoughts. Don't expect him to get married any time soon.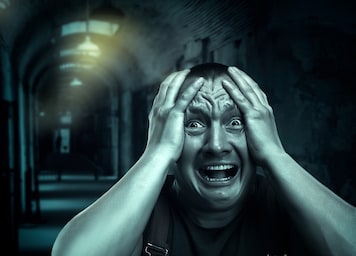 20- He goes solo
You're always the one making the plans, squeezing yourself into his agenda. He tries to keep your lives separate. This might indicate that he's not yet ready to share his bed with you forever.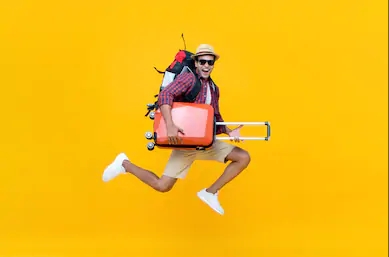 21- Moving in together is not yet on the table
He never took the chance to propose moving in with you or vice versa. He cherishes his privacy. He loves his space. Be certain that he's not ready to share his bathrobe with you.
22- There is no trust or compromise
Trust is one of the basics in a firm relationship. Compromise is what marriage is all about. As long as he still doesn't trust you and not willing to compromise, he surely has no idea about serious attachments. P.S. he should learn the concept of "women are always right" in a discussion… until further notice.
If your partner covers four of these signs or less, it's normal, don't worry. No relationship is perfect.
If you're living a relationship by default and seeking a serious commitment, dreaming of a family of your own, think wise of your relationship. You have to choose between giving up being a "girlfriance" or giving up on your dream if he's not the serious type. Keep your head high, your heart strong, your thoughts determined, and go for it, whatever it is that you finally choose.