Home Sweet Home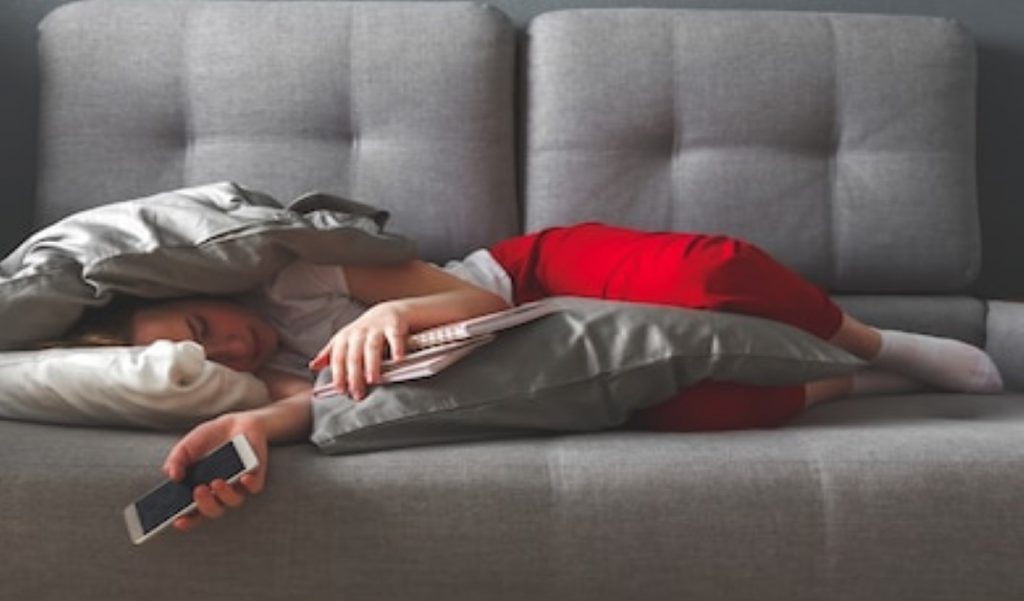 84 Things to Do When You're Bored and Stuck at home
Let me guess! You're stuck at home, confined, nothing much to do. You finished reading your favorite books, watched your favorite movies on Netflix several times, you're out of ideas. The moment you open your eyes, you wonder how will your day pass without getting bored.
You're not the only one. We are all glued on our couch each afternoon until we doze off at bedtime. But some of us managed to fill their time because they got creative. Instead of sitting around browsing every social media app you have on your phone (or laptop), there are tons of things you can do at home or in your backyard which can induce your motion and help you forget your fridge for a while.
There are always things you can do depending on your mood. Some activities require other people with you at home, and others can be done alone if you're confined all by yourself.
With the following ideas, you can keep yourself busy and entertained, and forget that you're stuck at home:
1- Learn new recipes
If you're friends with your kitchen besides going there to eat, try a new recipe everyday.
2- Write a blog
This is how I'm spending my time and it's working
3- Write a short story
After watching all these TV shows and movies, I'm sure we can come up with short stories. Try it, you might be amazed with yourself.
4- Play an instrument
If you still haven't learned any, there are useful YouTube videos that teach you how to play any instrument; it's certainly effective because my niece has done it, and she's now perfectly playing a tune she learned from the internet on the piano.
5- Learn a new software of interest
I learned WordPress in lockdown following steps from the internet (thanks to those people out there) and I'm proud of myself now. You can go deeper into Microsoft Excel or any other interesting software.
6- Play board games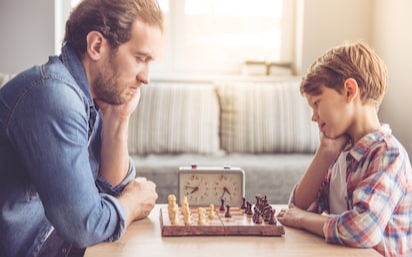 If you're confined with your family, board games stimulate your brain for better performance. Chess, word games, fashion games, Monopoly, Risk, Stratego, Battleship, Scrabble…depends on your choice.
7- Put together a puzzle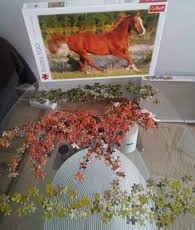 Alone or with your family, it's always an interesting activity, unless you're the stressful type and can't stay still in one place for long!
8- Plan an everyday workout
In the morning or in the afternoon, you can always plan to workout in front of the tv with a workout app. You will maintain your physique and eat freely with a peaceful mind.
9- Watch sports
If you're a sports fan, you can always watch classic old sports games.
10- Use your phone for talking
It's not that common in normal days. We feel like talking to our parents or friends, but we never have the time. You can take advantage of the free time now in confinement and make a phone call every day.
11- Learn a new language… or more
Thanks to language apps, you can now learn the language you always wished to learn, maybe you can practice it in your next trip.
12- Watch a movie
We can never give up Netflix, our friend in sickness and in health. Who hasn't watched their favorite movie or series over and over again? I bet no one.
13- Learn a dance

You always dreamt of learning the Tap Dance, you now have the time for that… thanks again to the apps.
14- Play video games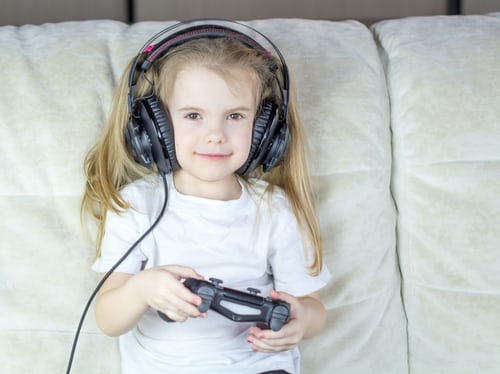 You can now spend hours on that guys if you're not working online. Heavenly!
15- Sew old clothes or learn knitting
We all have clothes that need stitching. Now is the time for that. You can also learn knitting online.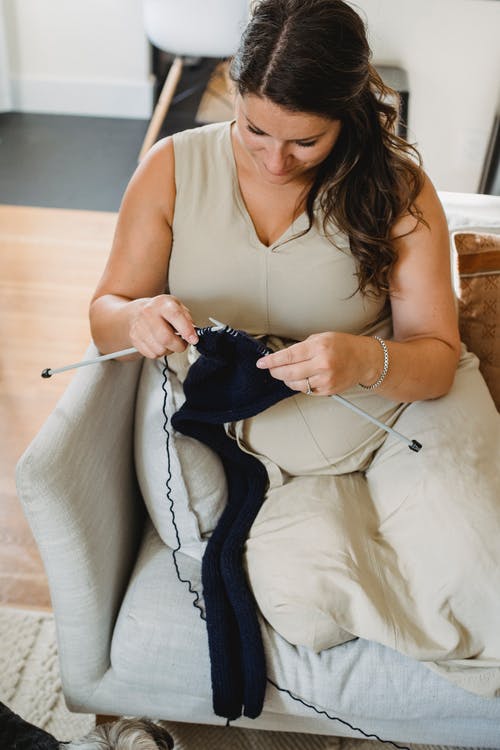 16- Clean cupboards
Those kitchen cabinets where you store the silver dinnerware you never even once used, still waiting for the right hosts.
17- Fix your closet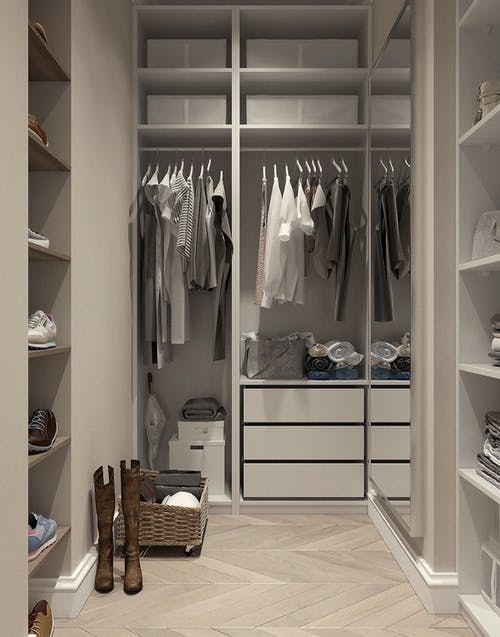 I always wish I had time to fix my closet, but I was super busy at work. Now we have time for that. It feels good to see your closet clean and well fixed.
18- Paint a drawing
If you're into painting, you have time now.
19- Paint a wall
There's always this wall that needs patching. It will be a nice exercise and your time will be effectively spent.
20- Make jewelry
Some of us have the talent of gathering jewelry from the DIY kit. It's incredibly easy but needs taste.
21- Fix your recipes book
If you don't have one, do it. Write every recipe you know. It will come in handy for your children later. Thanks to mom's recipe book, I'm baking various desserts in this lockdown.
22- Fix your photos in albums
NO thanks to electronic devices, nobody is printing memorable photos and storing it in albums. What if your photos weren't backed up and your device fails you? That's what happened to my friend, she lost all her memory pictures of important family events.
23- Change your home décor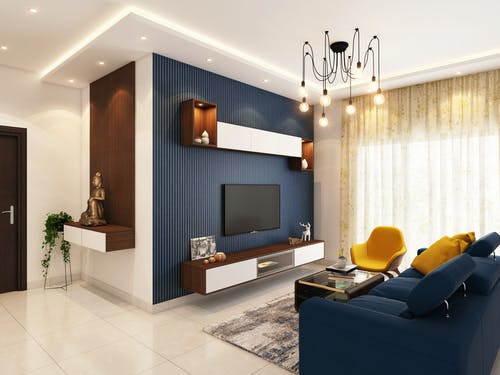 You can remove the couch to the end of the room anytime and change the whole setup. Some change is always good for your soul.
24- Go outside
Even if you're confined, you can always have some fresh air. Go out, explore your backyard, fix what needs to be fixed out there.
25- Dye your hair, paint your nails
We all need to feel the woman in us, especially if all what we're doing is cooking, cleaning and fixing the house after the kids.
26- Pamper yourself
A warm bubble bath, a facial mask, peeling. Relieve your stress.
27- Write a journal
You cannot believe how efficient it is to write a journal to get rid of your anxiousness. You won't know the result until you try it.
28- Meditate or practice yoga
If there are no kids screaming or jumping around, and the ambience is calm, it's your remedy for kicking out depression.
29- Dance, do Zumba
Dancing! who doesn't like dancing (if not in public, alone in front of your mirror)! Zumba online sounds nice.
30- Get rid of things you don't need
Get a grip of yourself, we all have these useless things we always wished to get rid of but thought it might come in handy some day. Here's the time to go ahead and throw it away.
31- Clean your attic or your garage
Let's not deny that these areas are for old dishwashing machines and broken furniture.
32- Clean and arrange your makeup kit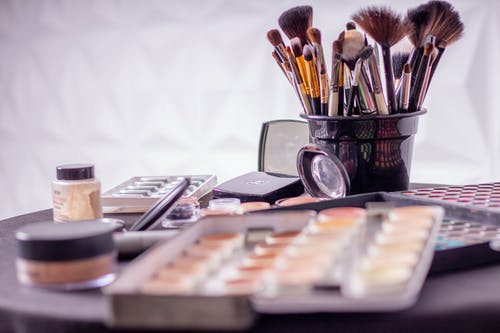 Wash your makeup brushes, arrange your makeup bag. I have a basket of makeup and cleansing products that need to be either used or to be thrown away. Go for it.
33- Fix your shoes closet
There are shoes you need to let go of. Throw the old shoes, fix your new ones. You've certainly been wearing those same few pairs everyday for work or grocery shopping because these are the ones in front (same for clothes). Fix it in a way you get the chance to wear your other shoes.
34- Sort out your purses
If your purses are misplaced one above the other (like mine), you now have all the time to recap on your purses collection which you totally forgot you owned.
35- Shop online
Shopping is always a remedy for the soul, whatever you're shopping for, even if you don't know it.
36- Research a topic you find interesting
If you wish to widen your knowledge.
37- Have a meal outdoor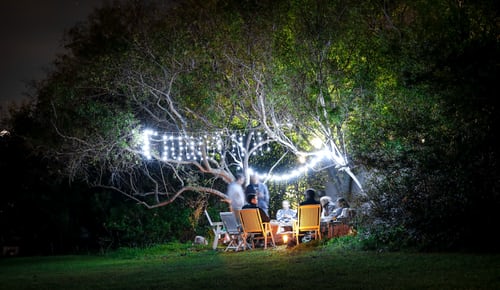 Take your your meal with a glass of wine, set up a relaxing chair on the patio and enjoy the sun. If you and your family are bored at home all day, prepare a camp setting for the kids for lunch.
38- Enjoy gardening
Gardening can be your getaway from the couch and the fridge. Flowers give positive vibes.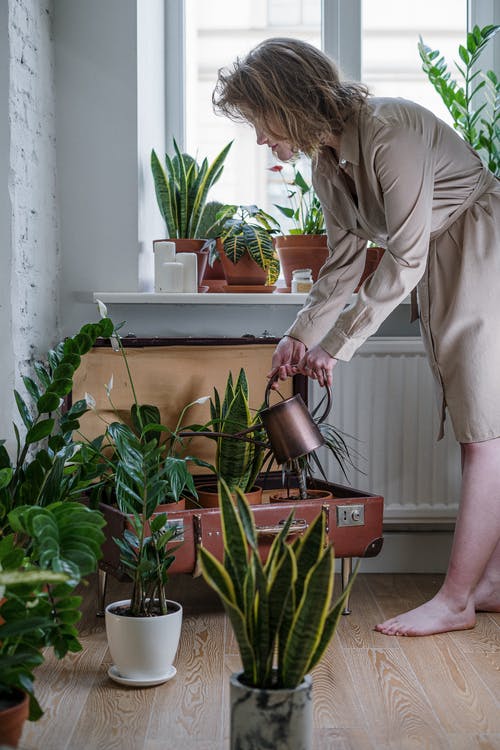 39- Start your vegetable garden
If you like gardening, you will certainly savor your own vegetables. You will be proud of yourself.
40- Watch those famous series again
Friends is always the best option for me to kill boredom and have a laugh. Harry Potter is another family film series that kids of all ages will enjoy too. The Hobbit, The Lord of the Rings, Game of Thrones.
41- Organize a wine (or beer) gathering with your friends over Zoom or other meeting apps.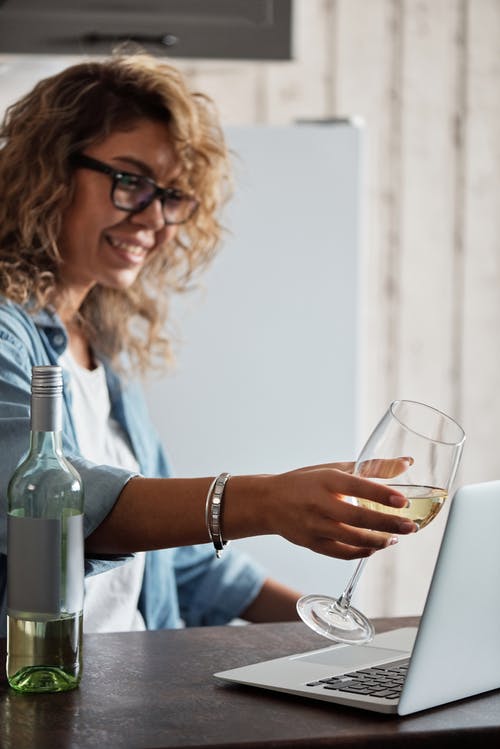 42- Bake all kinds of bread
There are many kinds of bread you can bake with dough. Olive bread, chocolate bread (pain au chocolat), cinnamon bread, baguette. You can add to the dough walnuts, banana, any flavor you like.
43- Learn about wine or Champagne
If you're a wine lover (or other spirits), you can expand your knowledge online. It's interesting what you will discover.
44- Throw a virtual party
With meeting apps, and thanks to technology, you can invite your friends and loved ones over to a virtual party, socialize, drink and dance.
45- Learn calligraphy
If you have an artist side, you will love it.
46- Make your own ice cream
Easy to do. You need just a few ingredients and your homemade ice cream is ready.
47- Create your holiday list
You won't be stuck forever at home. You can always dream of your next holiday. Plan it, live it. I feels good to dream.
48- Tie-dye old t-shirts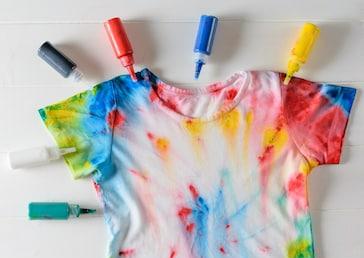 Wear a white t-shirt that you yourself tie-dyed with splashes of colors.
49- Categorize your clothes
Put your clothes in order of use. You will get the chance to gather some unwanted stuff to give out to charity.
50- Have a photoshoot
Your kids are bored? Photoshoot them in old Halloween clothes, let your baby princess try your shoes, give your little boy his father's shoes to wear. Dress them up in cute wardrobes and take pictures of them as a souvenir.
51- Watch movies you've never seen
It's time to watch those classical movies you never had time for. You thought you must watch them but you preferred not wasting time when you were so busy.
52- Make a playlist of your favorite music
Try oldies songs.
53- Read the book you've had on the shelf for a while now
54- Try out cocktails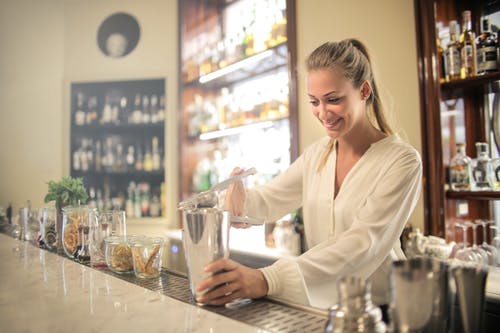 Make yourself delicious cocktails with your skills … and of course the internet. You can invent your own cocktail.
55- Learn tarot cards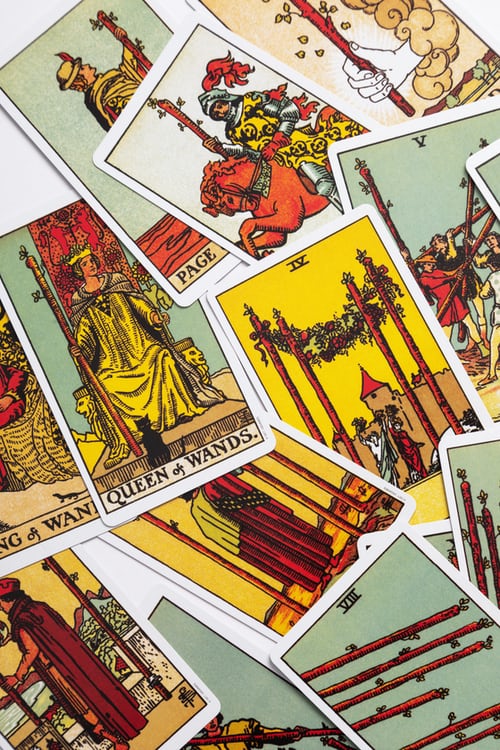 If you find tarot cards interesting, with online tutoring, you can read the future and entertain others.
56- Organize your papers
Time to organize your left-out papers by category and importance.
57- Clean your computer's hard drive
No doubt your drive contains useless documents that were downloaded a long time ago and slowing down your computer. You can also organize your files.
58- Arrange your larder
Wow, can you imagine seeing clearly what's stored and avoid duplicating food and grains? You can easily stretch your hand inside and grab whatever you need.
59- Watch old videos of you or your family
Ah! What's more beautiful than memories! Your kids can see what you all looked like when you were younger.
60- Spend time with your pet
Cuddle and play with your pet.
61- Create an online video
You have a creative mind? upload videos on You Tube. It can go viral, you never know!
62- Put a new strategy to your life, think of ways to save money.
63- Have an indoor picnic
Kids love it.
64- Cook and store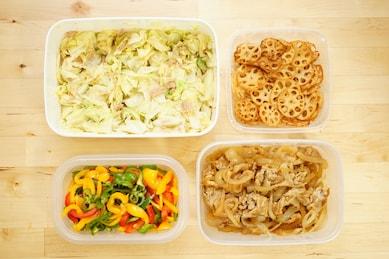 There are foods you can store in the fridge. You will have days where you don't feel like cooking for lunch or dinner. All you have to do is take it out of your fridge and warm it.
65- Pickle veggies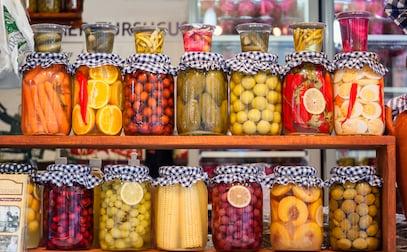 Pickles are a delicious food supplement. Some of the popular pickles are cucumbers, onions, cauliflower, eggplants and garlic. You put any veggie you like in a jar with brine, garlic and other seasonings.
66- Read world news
In lockdown, I started following news around the world although I was never curious about that. It turned out to be interesting, though sometimes frustrating.
67- Explore the world virtually
Who needs tickets and hotel reservations when you can discover the world in a virtual tour. Don't let the confinement stop you from exploring.
68- Learn a new dance
Never had time to learn your favorite dance? Now you can.
69- Walk outside around the house
Some fresh air and vitamin D are better than looking at your cell phone at home all day. What's better than nature!
70- Update your resume
Even if you're not looking for a new job, keep your resume updated. To do this during normal days is a bit hard due to shortage of time.
71- Sleep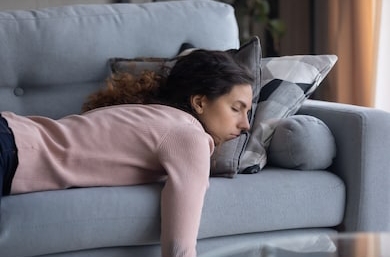 Yes you read it right. Sleeping is every busy person's dream. Now you have the chance to nap in the afternoon (powernap), sleep early or wake up in the morning later than usual.
72- Wash your windows
Since this takes time and effort, no wonder why we find it hard to do it often. You'll be amazed how much you will enjoy your windows after washing them.
73- Clean the AC filters. Wash your mosquito nets
Maintenance cleaning which you never have time for. You can either wash it in your backyard or if it's raining, in your shower area.
74- Clean your phone storage
Organize your phone apps. There are photos in your phone memory received from apps like WhatsApp that were automatically stored and need to be deleted. Files you downloaded long time ago and are no more useful.
75- Organize your emails
76- Have a karaoke session
It's time to bond with the family. Karaoke is one of the best family moments you can spend.
77- Build a DIY piece of furniture
If you're talented and consider yourself a handy person, you can build a table, craft a photo frame, any other idea that comes to mind.
78- Try pottery
Another activity if it's one of your hobbies
79- Learn any new skill
After the confinement, it will always come out handy.
80- Make a meal plan
Repeating the same meals every week is boring. You can create a plan for new meals for lunch and dinner.
81- Make your own jam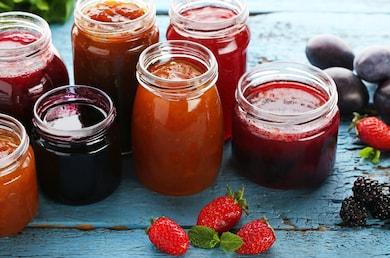 Like veggie pickles, you can also make your own jam with the fruit of your choice. Homemade food is always better than market food. The most common homemade jams are strawberry, apricot, fig, berries, cherry, oranges, blueberries and raspberries.
82- Assemble a historical list
With internet research, you can collect historical data and come up with important events that occurred throughout the years. I always wanted to do that.
83- Dig out your family history
Search for your family routes and come up with a family tree.
84- Read my blogs ☺
I hope we will all get through this hard period safely. Staying home in normal days is boring. How about if we're locked down!
Until we are back to normal life, hopefully soon, may any of my ideas help you spend your days smoothly.
Stay safe.