Beauty & Happiness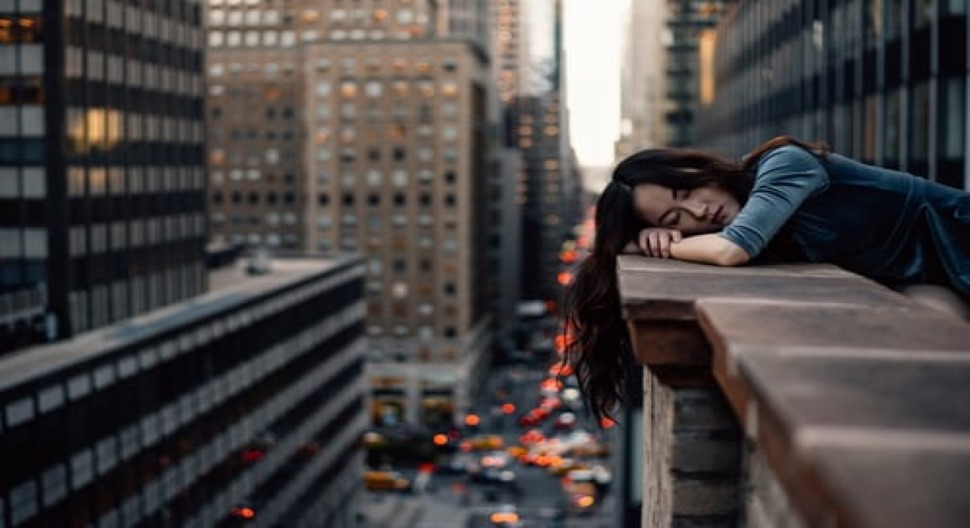 Having trouble sleeping?
Are Old Wives' Tales actually true?
If you're reading this, you're probably one of the people who are having trouble sleeping at night. You might have tried different remedies like counting sheep or drinking warm milk, and read various articles to get tips for a better sleep.
To get rid of all the tossing and turning in bed, there are always things you can try, even if it includes old wives' tales. You might think it's weird, but there's a reason why these helpful tricks are stuck in our memories all these years. It might actually help you stop staring at the ceiling.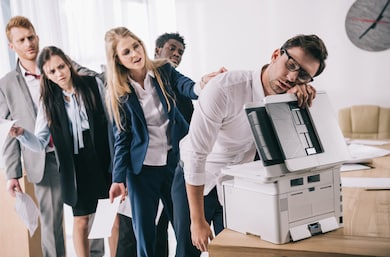 Some say old wives' tales are not true, so let's see which of the 13 myths might logically be true … or not:
"My bed is a magical place where I suddenly remember everything I forgot to do"
1- Drink a warm glass of milk
In fact, drinking anything warm at night can help you sleep. Biologically, calcium in milk combines with the tryptophan creating more melatonin which rends you tired.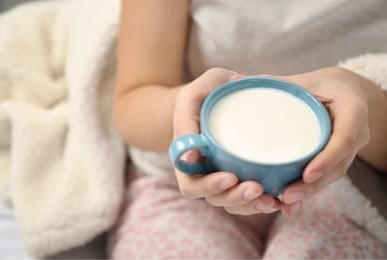 Psychologically, our brain might be associating milk with bedtime because we used to drink it when we were kids.
In fact, at a certain age, our digestive system becomes more lactose intolerant, so milk before bedtime might upset our stomach. You can have a cup of specific warm tea (not too dark), yes, this might help.
2- Watch out for your caffeine intake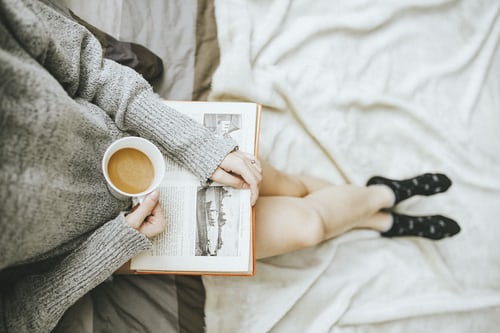 Caffeine boosts your energy. Its effect is similar to energy drinks. There's a reason why people don't completely open their eyes until they drink their morning coffee. You should avoid coffee or any other caffeine drink three to five hours before bedtime. Otherwise, your sleep will be broken more often at night.
In fact, I don't say it's totally true because some people don't get affected by coffee or other caffeine/energy drinks… like me. Even if I have coffee at night or some energy drink, I can easily go to sleep.
"I want to sleep, but my brain keep talking to itself"
3- Count sheep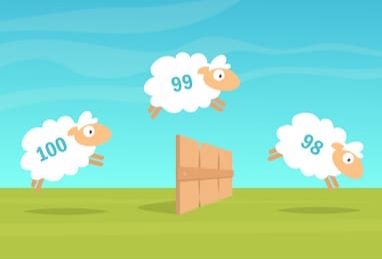 One sheep, two sheep… that's what the legend says. Counting sheep can help you fall asleep; you practice mental imagery when you repeat the same process, thus ditching your daily stress. What about having flashbacks of the unsolved problems you had twenty years ago the moment you lay your head on the pillow! Counting sheep will take care of that.
In fact, when you count sheep, you will be focusing on keeping the sequence, thus retaining concentration. You will end up staying awake.
4- Have a warm bath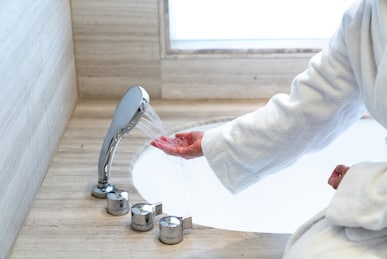 When you take a warm bath before bedtime, it's magical! If you haven't yet tried it, well you should. Getting in your jammies and slipping under your sheets with a warm body is heavenly. Warm bath relieves the stress, thus relaxing your mind. Hot water increases the blood flow to your skin and lowers your body's temperature. You'll doze off the moment you close your eyes.
In fact, it's true. Take babies as an example; Old wives' tale says babies are better given a warm bath at night for a longer sleep.
5- Have a glass of wine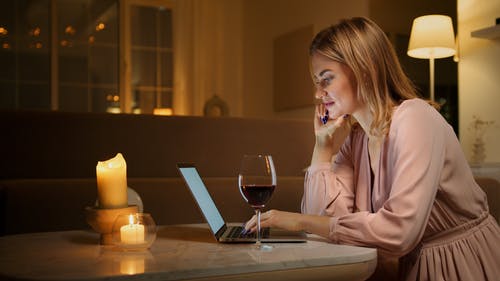 In movies, every time the actress is heart broken, she sips a glass of wine (or two) to fall asleep slizzard on her couch. Alcohol makes you forget your stress, relaxes your muscles, and make you fall asleep.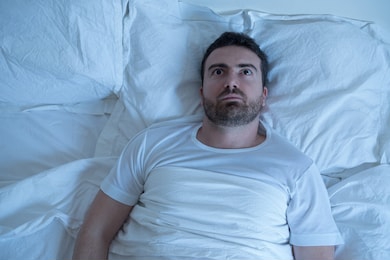 In fact, it's true you fall asleep in no time. But it will ruin the quality of your sleep. Your deep sleep will get disrupted after few hours, and you'll go back to staring at the ceiling.
6- Exercise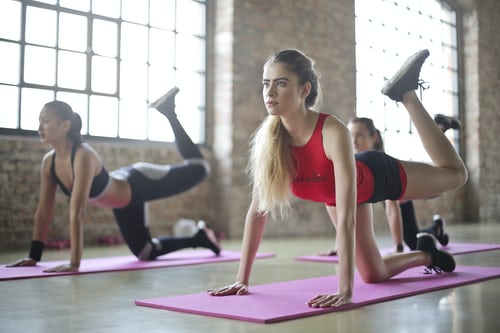 Stress is one of the main causes of sleeping disorders. Exercising reduces anxiety and exhausts the body, thus requiring relaxation and falling asleep.
In fact, it's true you sleep like a baby after gym, but it might not be the case for everyone. After coming back from the gym, I can clean the house and go dancing. But when I come home, I don't have a problem falling asleep. If you prefer going to the gym after work, you'd better do it three hours before your bedtime.
7- Watch tv to fall asleep
When we were kids, we used to fall asleep while watching tv. The night our parents obliged us to turn the tv off, we wouldn't easily fall asleep. Old wives' tale says if you concentrate on tv, your brain gets tired, so you'll fall asleep after a certain time.
In fact, recent studies prove that the wavelength blue light coming from any type of screen, whether it was your tv, mobile phone, laptop or other devices, keeps your brain petrified. A good example is our body waking up when the sun is out, and demands sleep when it's dark (unless you're a day sleeper and night crawler, or you live in Antarctica).
"Why do they call it beauty sleep if you wake up looking terrible"
Instead, reading a book can help you sleep, as old wives' tale suggest, and it's true. Make sure your lamp light doesn't alert your brain.
8- Avoid eating cheese late at night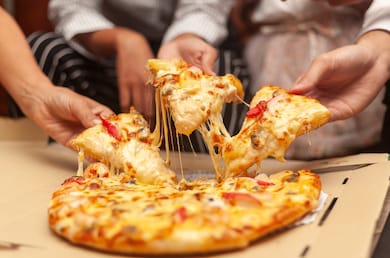 In case you're having disturbing dreams, Old wives' tale recommends avoiding cheese late at night. They believe it awakens crazy dreams, thus causing disrupted sleep. Cheese has high tryptophan and calcium like milk, same matter as drinking warm milk at night.
In fact, if you're sensitive to dairy, cheese might cause you sleep disorders, same for other dairy products. Otherwise, be my guest.
9- Try essential oils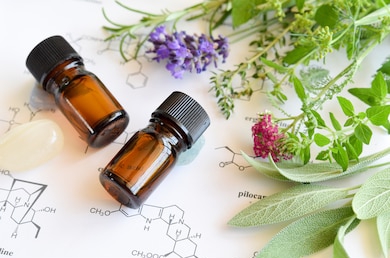 Legend says that essential oils, especially lavender and rose, can be used on linens and pillowcases to induce sleep and decrease tension by lowering the stress hormone in our body. The smell of lavender or rose decreases the heart rate and lowers your blood pressure, keeping you relaxed, thus sleeping like a baby.
In fact, I found no downside to this myth except that your pillowcase and linen will be oily. So OCD fellas, don't try this at home!
10- Go to bed same time every night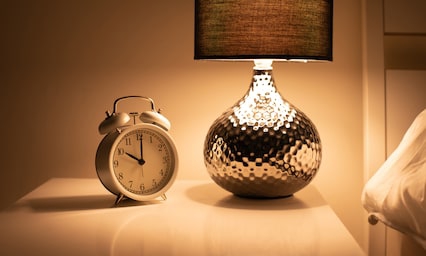 Old wives' tale says if you go to bed same time each night, it can help you sleep better. It adjusts your sleep patterns, enabling you to fall into deep sleep more easily if you stick to a routine. It doesn't only work on kids.
In fact, I can't say it's not true. If our body gets used to waking up same time everyday without an alarm, this means if we stick to a certain time for bed, this routine will regulate our night sleep.
11- Sleep on clean sheets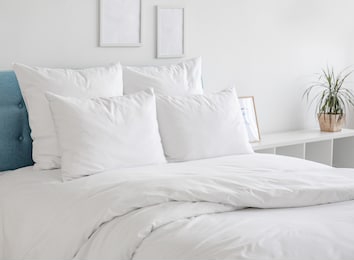 When we spend a night in a relaxing hotel with tidy fluffy pillows and ironed fresh clean sheets, we look forward to the night to jump into bed and indulge ourselves in a sweet night sleep. Therefore, at home, if you make your bed, it can actually lead to a better sleep on most days.
In fact, as a housewife, I agree to that myth; when I change the bed sheets and smell a fresh scent when I lay my head on the pillow at night, I get a better sleep. But I don't think it works for everyone. In addition, we can't just change sheets every night to get better sleep!
12- Don't eat or drink before bedtime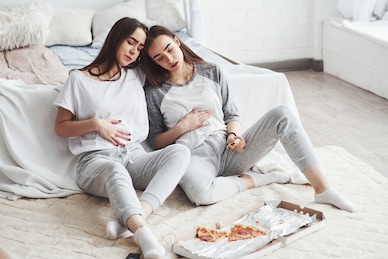 Myths say that your digestive system is disrupted when you have a big meal close to your bedtime. Hence, you'll find difficulty falling asleep from the indigestion.
In fact, this is not a myth, it's biology. Besides having foods containing tryptophan, the amount of food can change your sleep. Some say it gives signals of sleeplessness in the brain and interacts with your sleeping ability. Although after a meal, we feel drowsy, our stomach is fully awake and upset.
13- Stay away from afternoon naps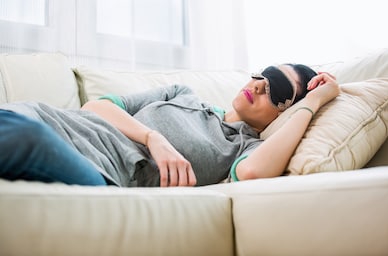 Old wives' tale advises us to stay away from afternoon naps if we wish to get a long good night sleep. If you nap for more than an hour during the day, you risk disrupting your sleep rhythm. You won't be able to sleep a full 7 to 9 hours, the normal duration for most of us. If you don't nap during the day, you feel tired at bedtime. So the myth is true.
In fact, there are always exceptions. Take me for instance, I nap for about an hour everyday. And when I lay my head on the pillow at night around 11.00 pm (while watching tv), I fall asleep like a baby till the morning. Some say it's good to nap in the afternoon; relaxing your body relieves the anxiousness, thus prolongs your life. But you'd better nap for about 30 minutes in order to avoid deeper stages of sleep. This "power nap" is the best for our body.
Here are other popular old wives' tales:
Adjust your room temperature: sleep in a cool room
Don't sleep more than usual during weekends
A bedtime story helps
Use your bed only for sleeping: don't go to bed until you're dozy
Don't snooze your alarm
Try using white noise sound machines (waves, birds, thunder, …)
Forget about time: stop watching the clock
Have some turkey slices
You get less sleep as you age
Wear socks
Dim the lights
Don't force yourself to sleep
When desperation hits, we are ready to try anything. So whether we believe in old wives' tales or not, I wish you a good night sleep tonight.