Happy Holidays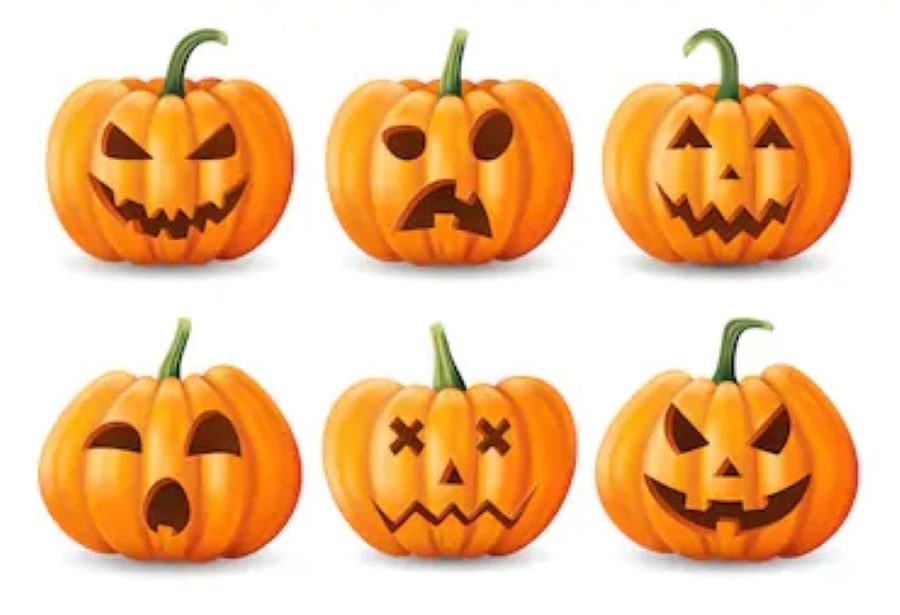 Spooky Halloween Ideas You Wouldn't Believe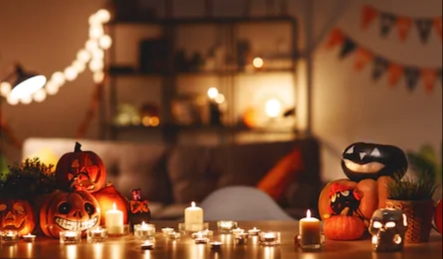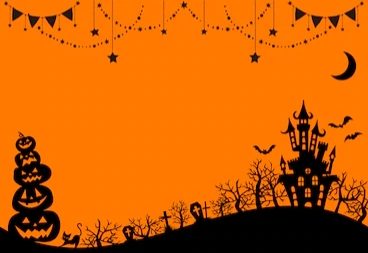 Despite the unusual situation we're all going through, we can always think of some fun to our pandemic times. Hosting Halloween parties with a small number of invitees respecting the social distancing is an option, while thinking of costumes which can replace face masks. The intention is there, but you always run out of ideas as soon as the party is set. You fall into cliche ideas, so always try to get out of the ordinary here and there.
Let's dream together that there is no COVID and the economy is running smoothly… I'll elaborate few ideas for a creepy party and spooky games for adults and kids, as well as interesting decoration which got my attention. You can add some positive vibes at home and do this with your family or share it with few friends.
Ideas for a cool Halloween party: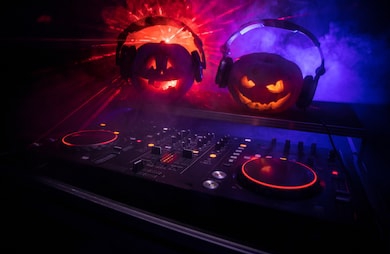 DECORATION: You can decorate your home starting from the fence of your house entrance to the toilet seat inside your house. You will notice that I included some dessert ideas which I took from very exciting websites on the internet that got my attention after thorough research. Some online pictures grabbed my interest (references are mentioned under each photo).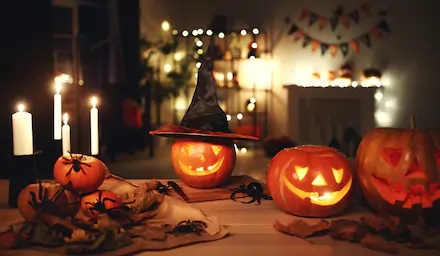 Exterior Home Decoration: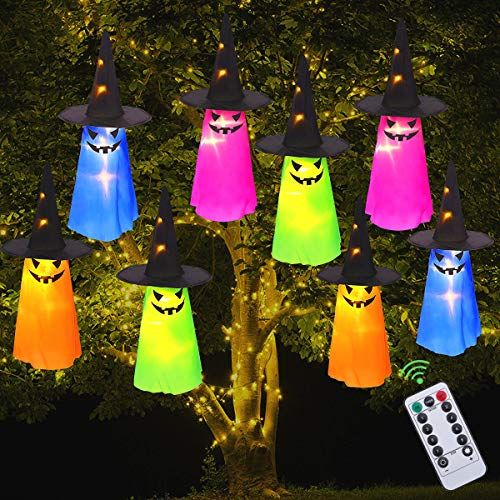 Lighted witch hats (or ghosts, or pumpkins) on trees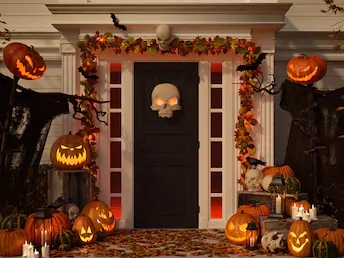 Skeleton bones and skulls on the fence or near the door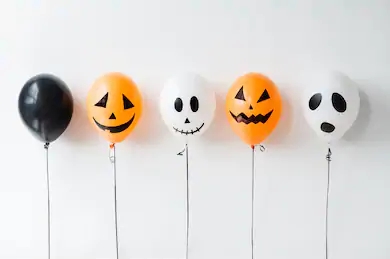 Halloween pumpkin balloons hung on trees and on the doorstep. Let it be numerous.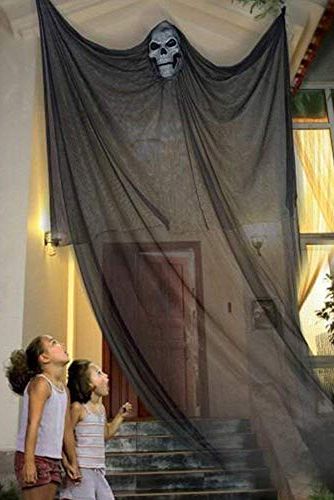 Hanging ghost in chiffon at the entrance of the door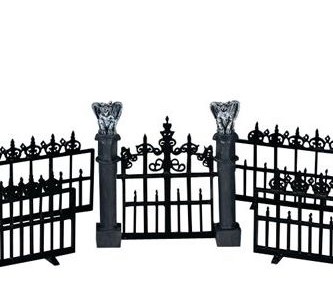 Halloween black plastic fence giving Halloween village vibes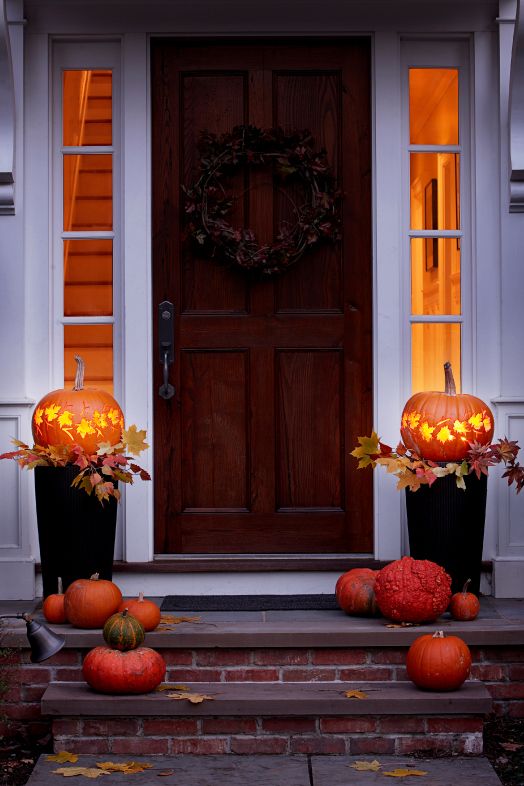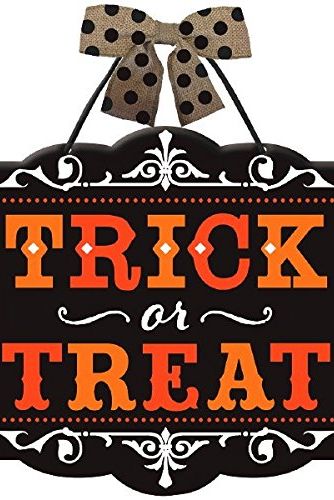 Trick or treat hanging sign
Interior Home and Table Decoration: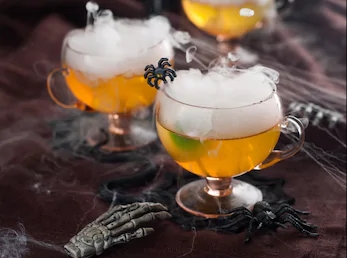 Black creepy spider hung down from the ceiling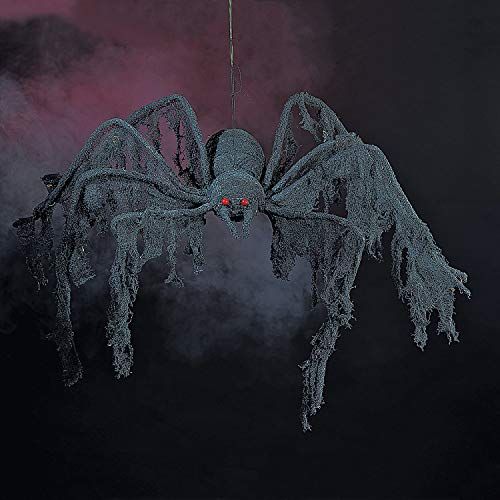 Plastic mini spiders on tables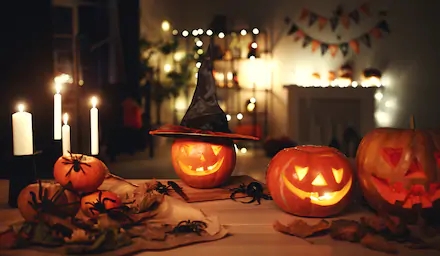 Spider webs hung from the ceiling or on the inside house door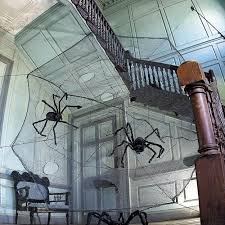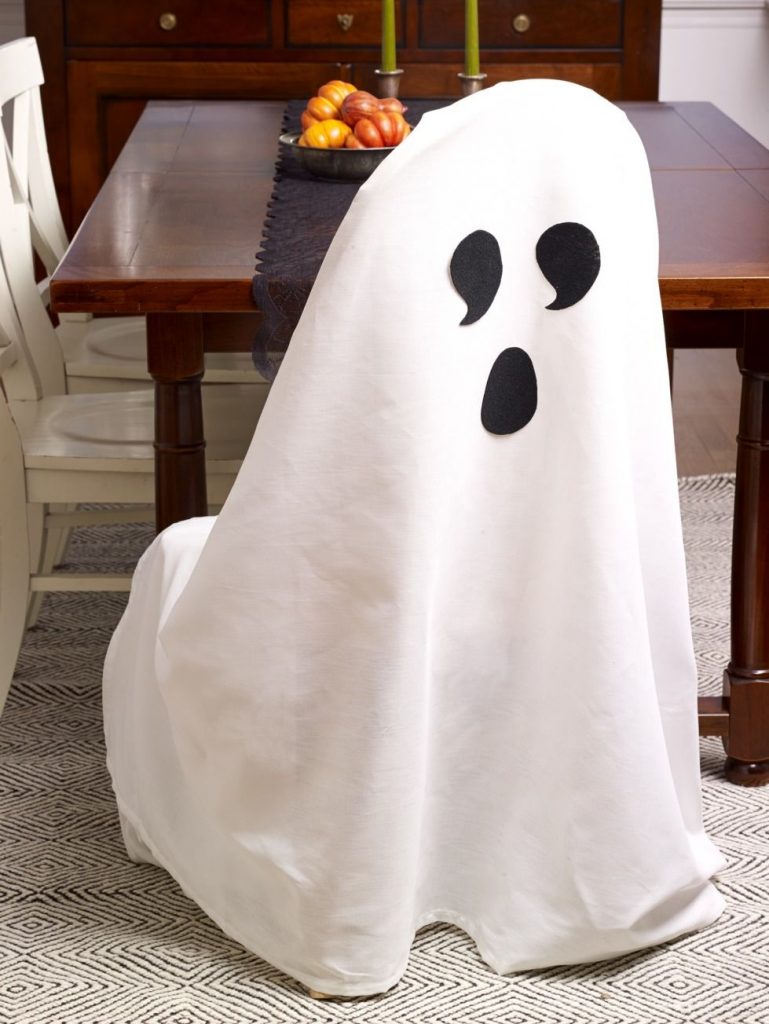 "We're so into Halloween" door mat
"I'm watching you" written on with a lipstick on the toilet mirror
Plastic spider webs and bats all over the house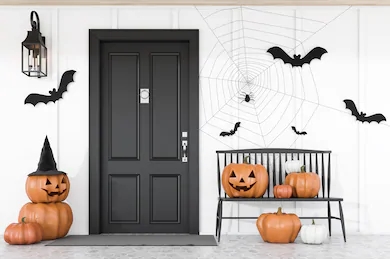 Lighted pumpkins with various expressions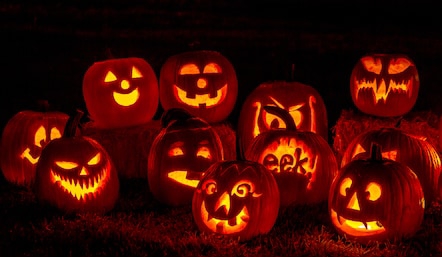 Green booze – most probably apple flavored. Orange and yellow are also preferred for Halloween drinks.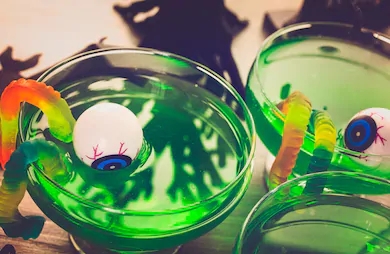 Black carton mice – on cupboards, shelves, tables… just everywhere.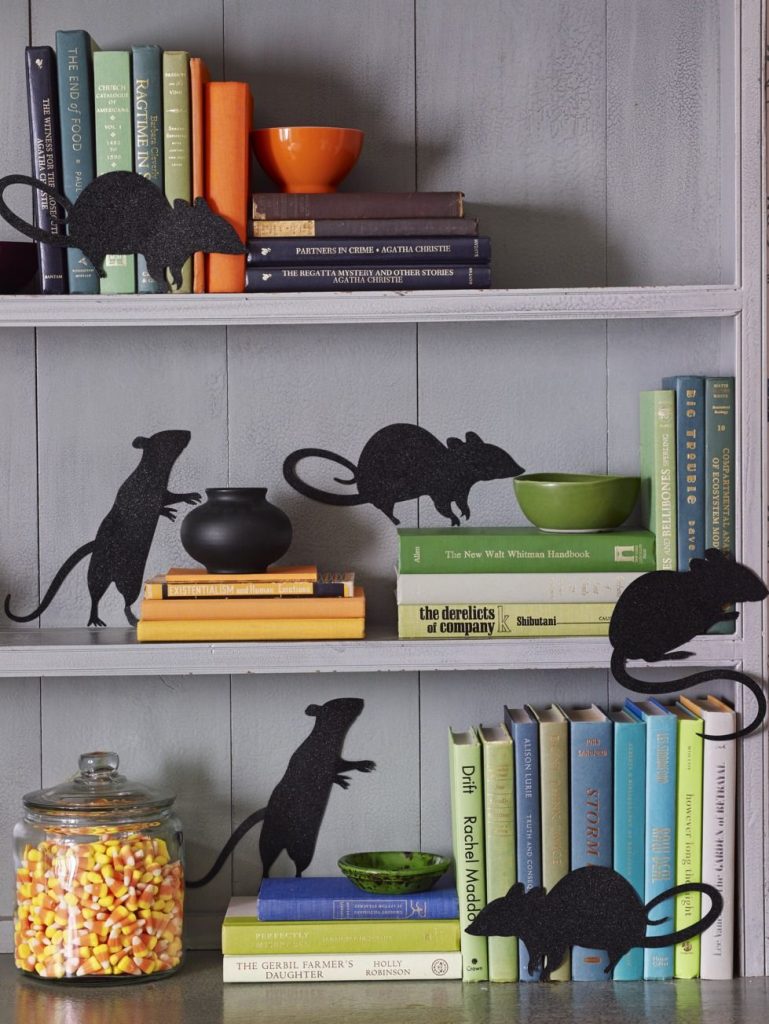 Trick-or-treat pumpkin bowl full of mixed variety of candy on each table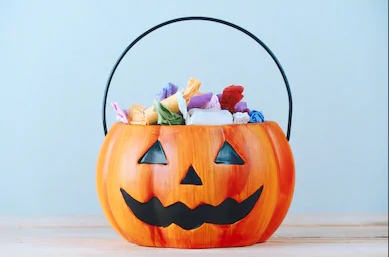 Spoopy invitation cards (pinterest.com)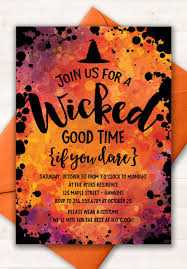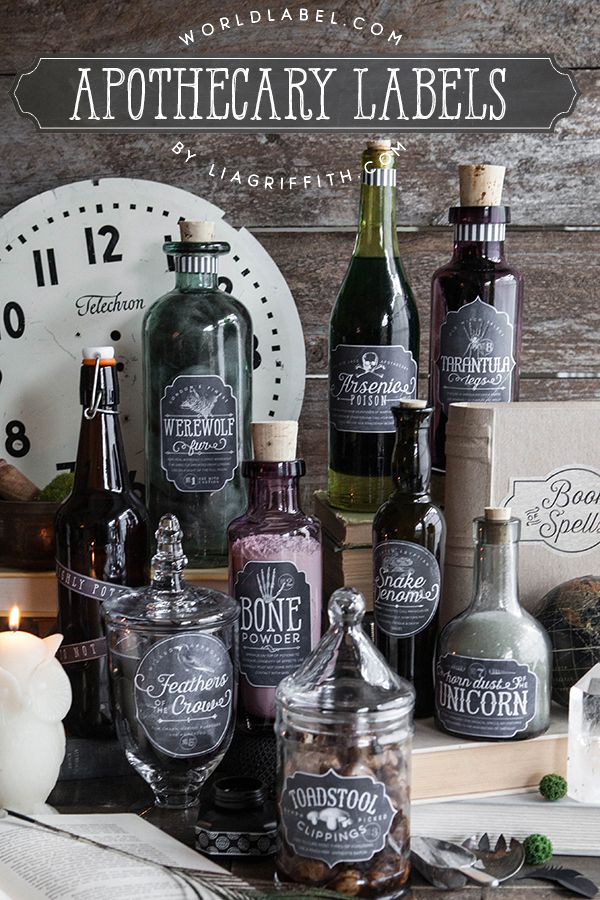 Halloween banners mainly over the chimney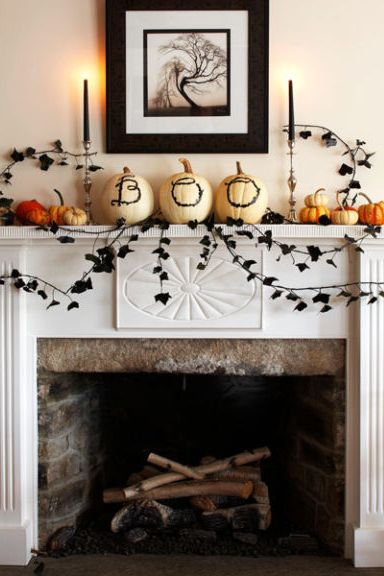 Halloween colored balloons (orange and black)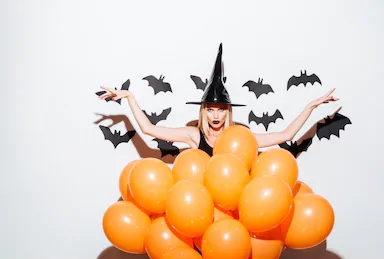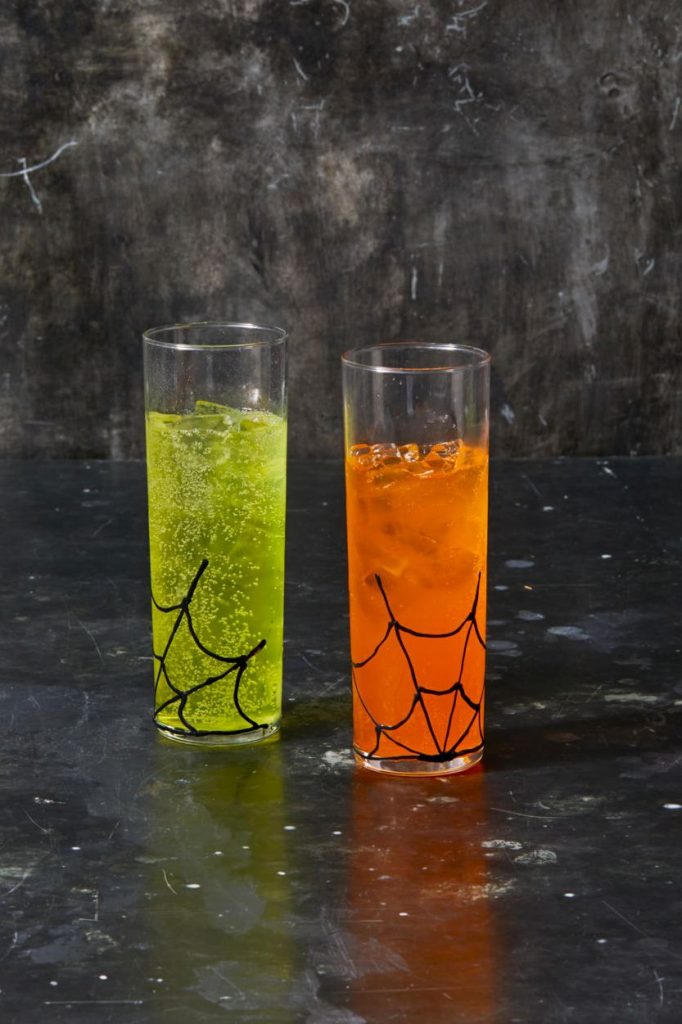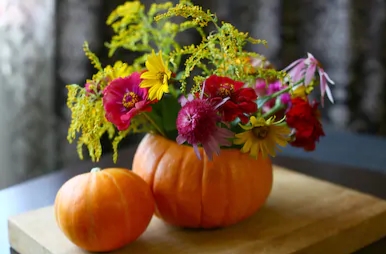 Smoke machine to increase the creepy atmosphere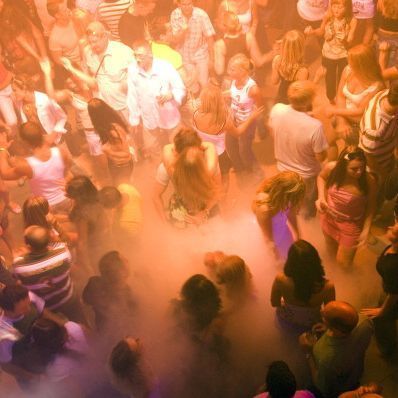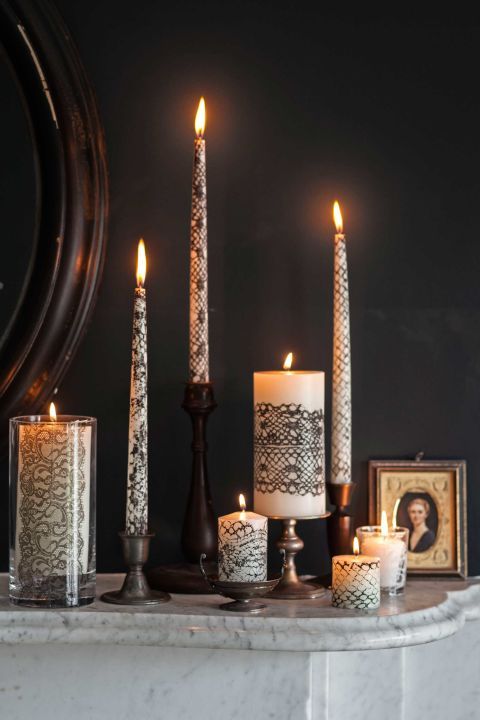 A creepy "watch our back" written on the toilet seat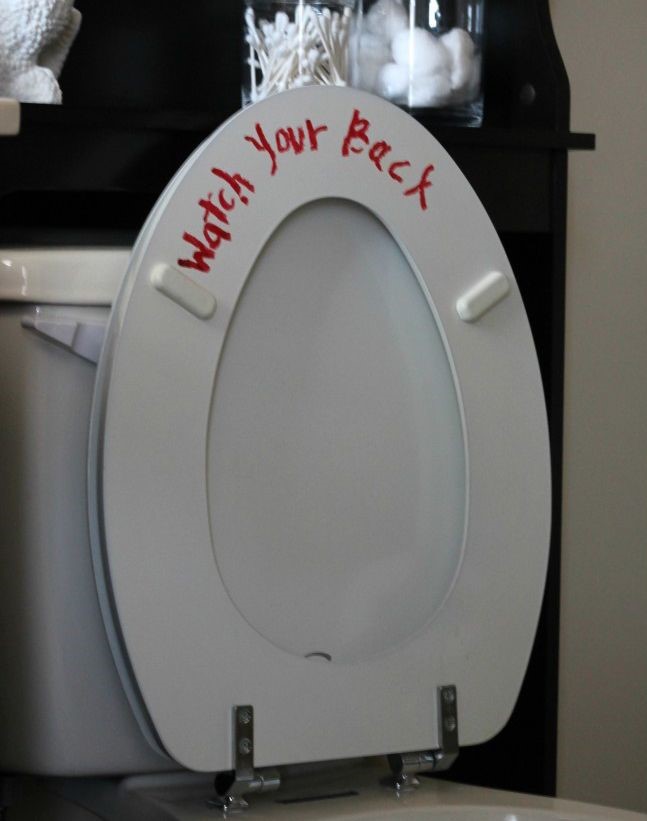 Spider ice cubes – you can wash the small plastic spiders and freeze it in water for ice cubes.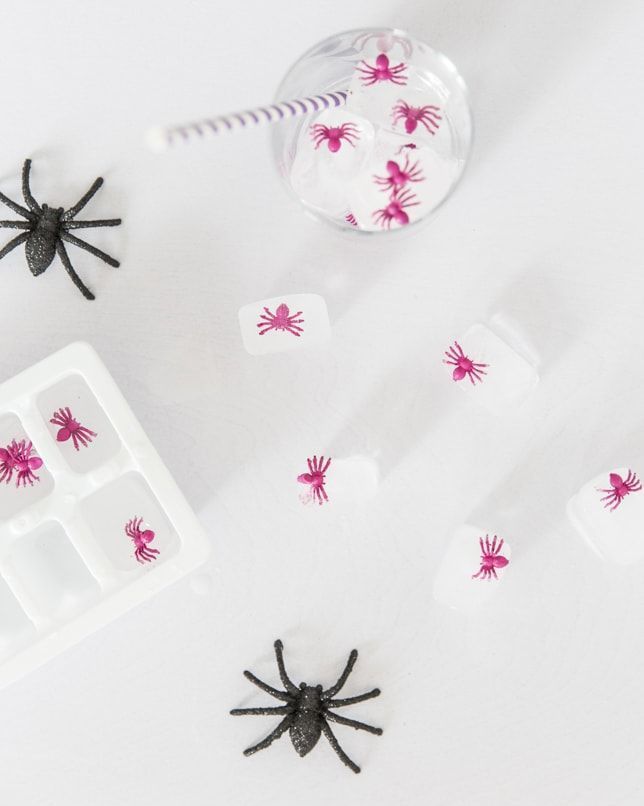 Blackberry and blood orange rum punch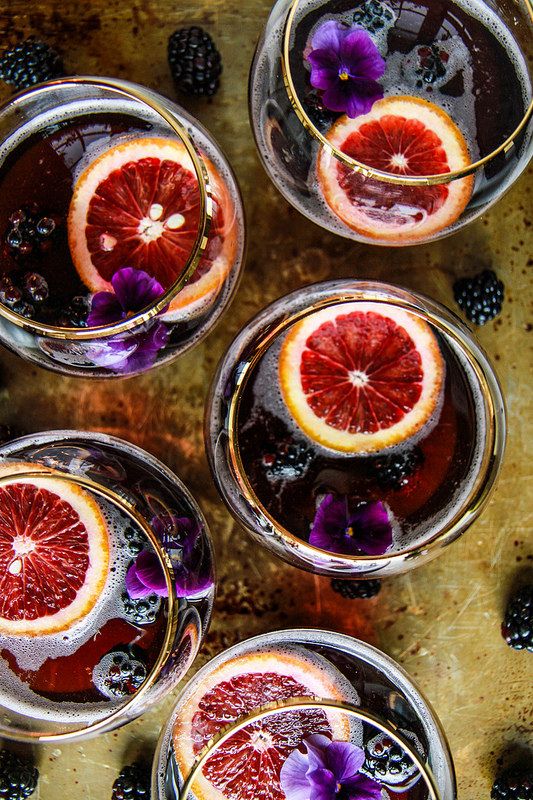 Shot syringes filled with colored jello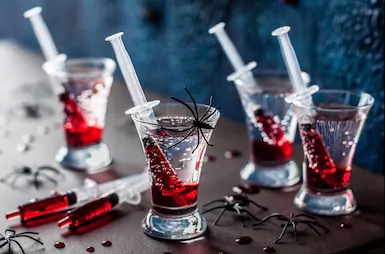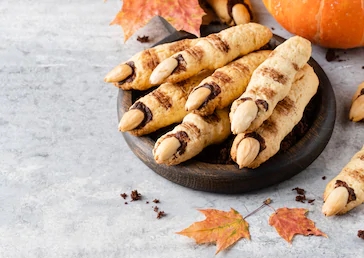 Spooky donuts – donuts designs are unlimited, you can use your wide imagination to draw anything related to Halloween.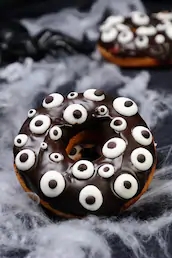 Mummy hotdogs – I've tried these at home and it looked amazing. So easy to prepare.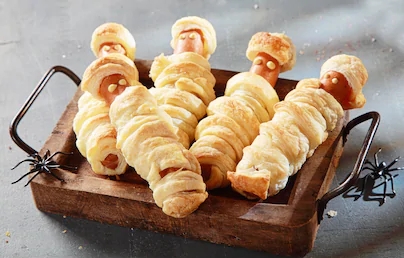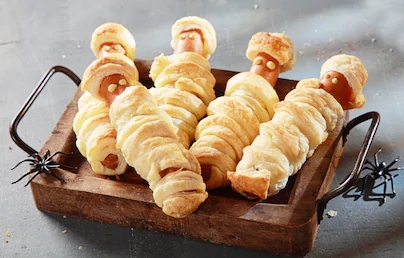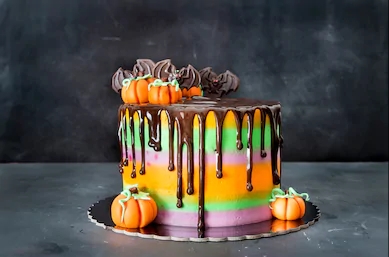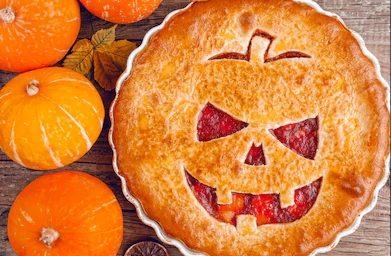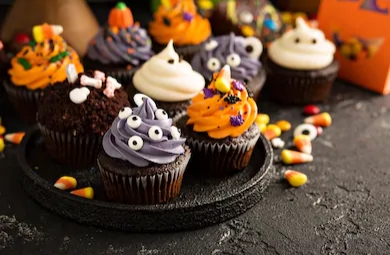 Char-kele-terie cheese plate – lay Mr. skeleton on a plate and fill it with cheese and crackers. Some Salami and peperoni will make it more colorful.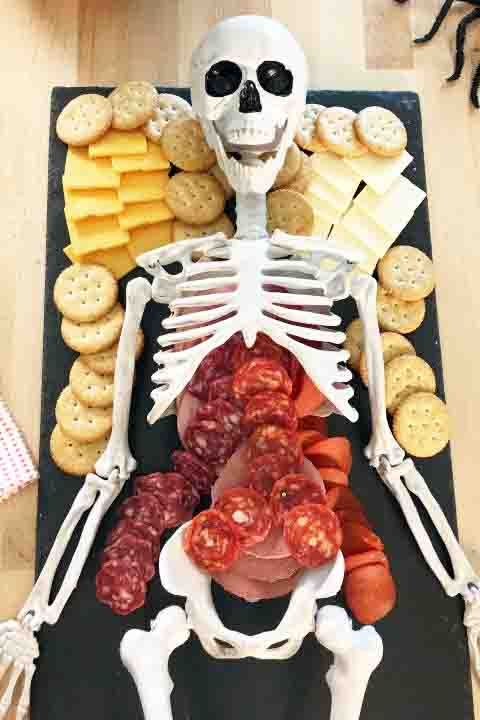 GAMES: After taking care of the decoration, you can entertain them with games, whether you are having a trick or treat afternoon kids party or a late night party with friends.
Games For kids: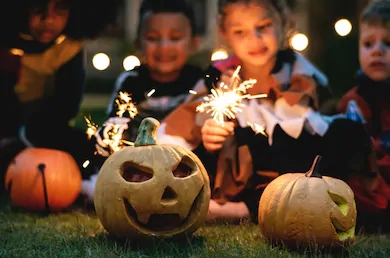 Toilet paper mummy game: Who wraps his partner with toilet paper faster wins.
Eating Donuts race: you hang donuts on trees and the kids must eat it all without using their hands.
Frankenstein Can bowling: Decorated cans are placed on top of each other in a pyramid way and you have to hit them all by a tennis ball (same concept as bowling). Kids can draw freely on these cans before starting the game.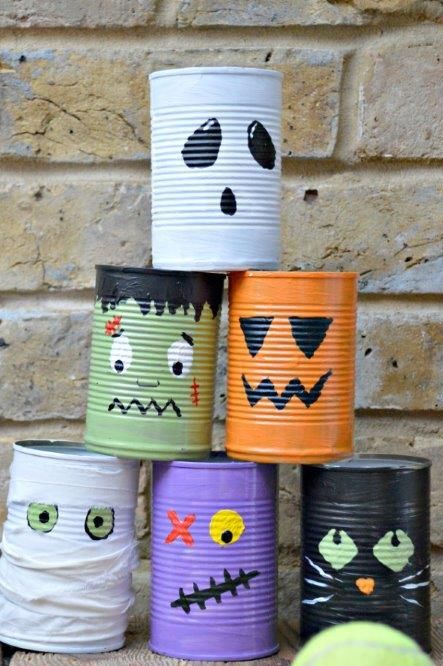 Toss marshmallow game: you need to toss mini marshmallows in carton cups.
Halloween piñata: a large paper pumpkin or ghost filled with variable candy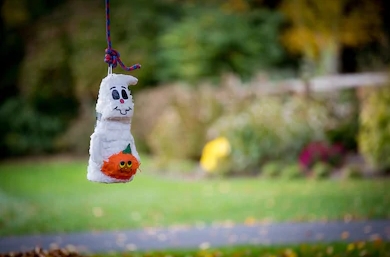 Halloween charades: It is so funny with kids. They try their best to imitate the character.
Stuff the monster: Toss a ball into a monster with a large mouth.
Pumpkin golf: First one to toss the ball inside the monster or pumpkin's mouse wins Halloween candy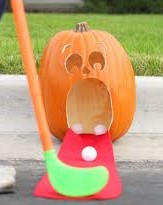 Halloween face painting: face painting is always amusing for kids. What if it's a Halloween theme?
Popping up stuffed orange balloons: this game can be played in the backyard; Balloons can be stuffed with money or candy. The one who pops up the highest number of balloons wins.
"Black cat" pin the tail: Pin the tail on a crafted cat which you can prepare yourself at home. Kids always love this game, especially blind folded.
DIY treat bag station: kids can show their artistic talents by drawing each on a plain bag you've prepared for them to stuff their candies in.
Toss the Ting: Kids should toss colored rings around a witch hat. Who tosses more rings on one hat gets to be the winner.
Decorating sweets: cupcakes and cookies decoration is fun for kids.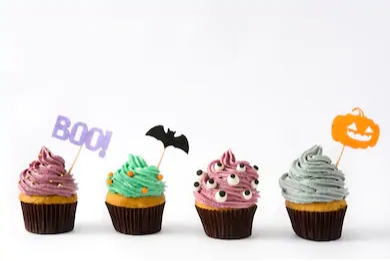 Hey there eyeball: Kids pour a spoon of vinegar over a baking soda and water frozen ball, revealing a spooky eyeball.
Candy counting: You have 10 seconds to count as much candy in a bowl as you can. The one who counts the most wins.
Halloween bingo: no need to explain the rules. You can always print Halloween bingo cards online.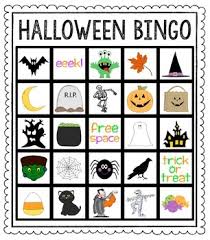 Eyeball slime: Throw eyeballs in slime. Kids love slime however it is.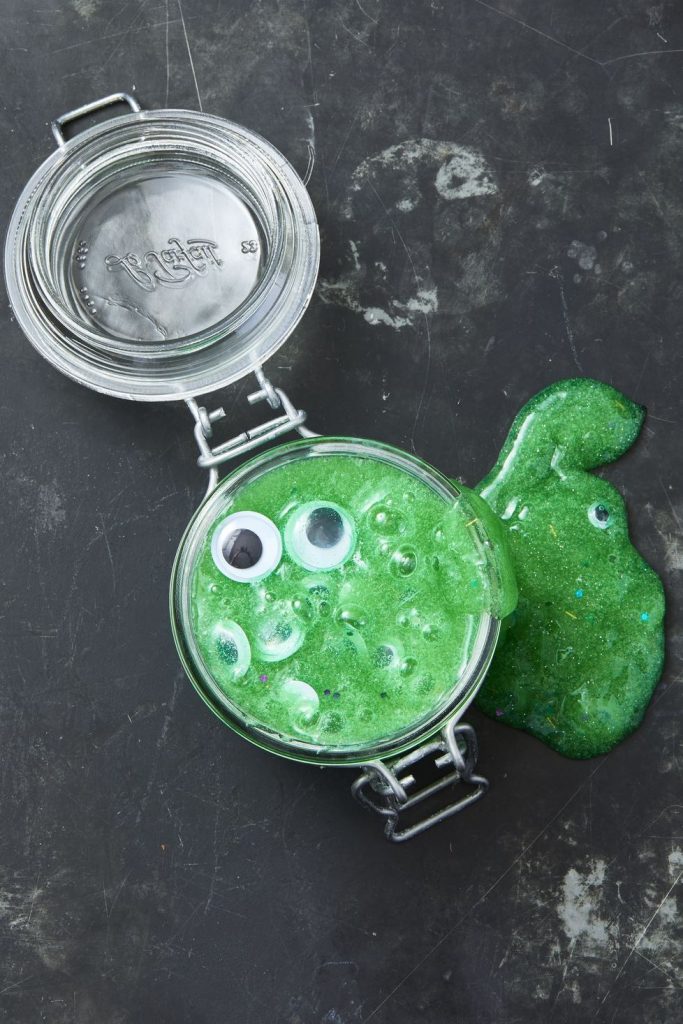 Candy corn game: Two groups with two bowls full of Halloween candy and candy corn. They have to find the candy corns in less than a minute.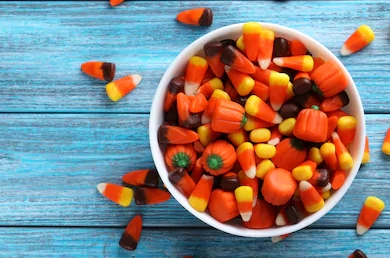 Halloween hunt: hide Halloween items around the house, and the winner will be the one who finds the most.
Pumpkin decoration: Arts has always been the thing for kids. They just need a brush and paint.
Mummy race: Both legs (or all) should be wrapped with mummy sheets and jump race to the finish line.
Halloween egg decoration: Eggs can always be included in parties, even on Halloween. It can be either be a Halloween egg hunt in the backyard, or a race holding an egg on a spoon.
Games For Adults:
Pop up the balloons: in each balloon you pop in turn, there's a random truth or dare question.
Vodka pong: same as beer pong, you toss a ping pong ball into carton cups full of green vodka.
Halloween piñata: fill a paper ghost with adult accessories (condoms, adultery candy shapes,…)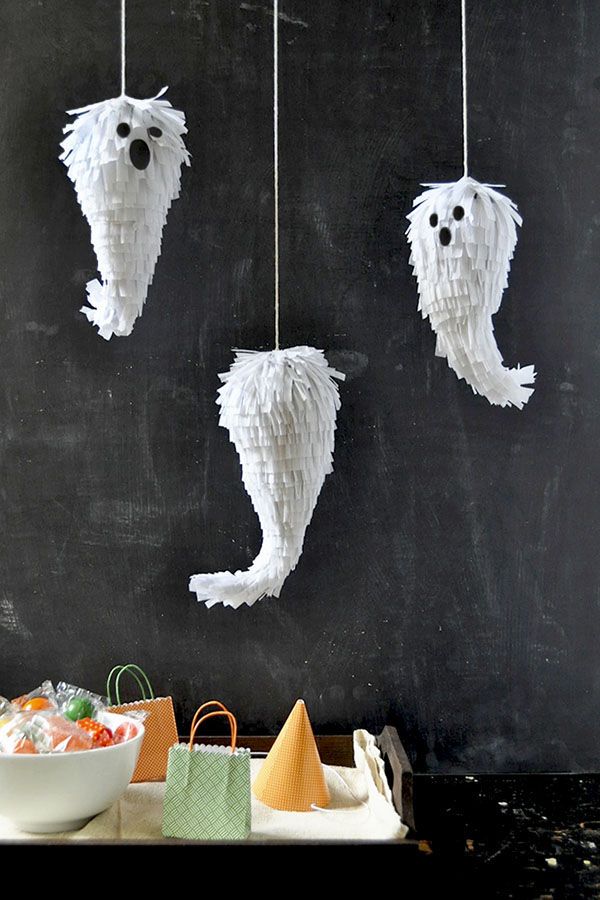 Pin the tail: same concept as the kids game of "pin the tail on the witch cat" , but on an adult and kinky crafted picture. You can keep it smooth and craft a spider web to pin the spider on.
Frightening Bingo on Halloween themed cards: for fun, you can use candy corn for markers.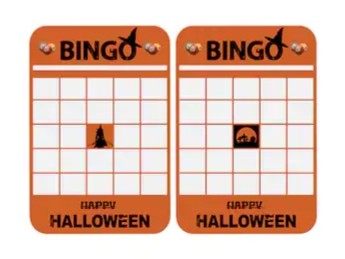 Zip your mouth and shush: A randomly chosen player should zip his/her lips and keep quiet for 5 minutes. This game can be difficult after few drinks.
To Shots or not to shots: You fill shots with 2 kinds of beverages, one with alcohol and the other without it randomly, and notice who will make it till the end of the party sober.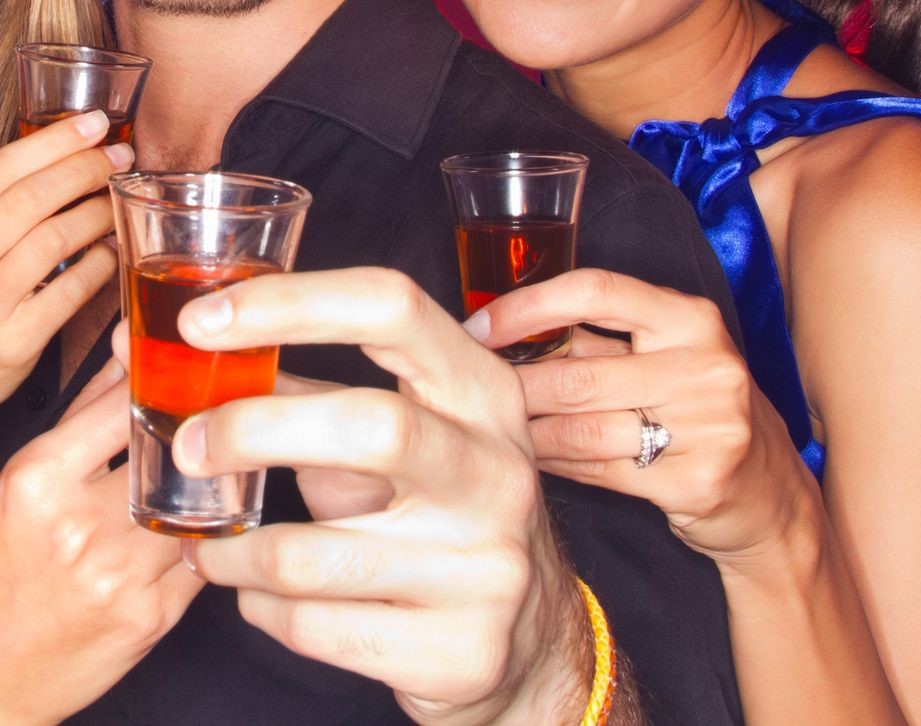 Freeze the music: When the music gets loud, everyone should dance. Suddenly the music stops, you should freeze. If you move, you're out. The only one who makes it till the end wins.
Tarot card reading: people pretend not to believe in fortune telling, but whenever it is there, why not joke about it? It adds some fiction and few laughs to the night.
Five minutes in the closet: if your name is randomly picked, you have to stay in a dark closet with a skeleton for 5 minutes.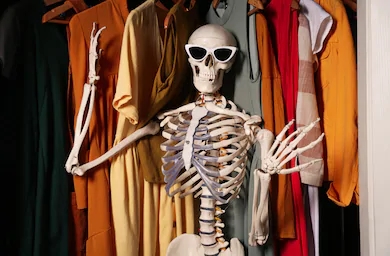 Charades: Halloween charades is always fun between grown ups especially with all the action going around us.
Bottle ring toss: lighted colored rings should be tossed around vodka bottles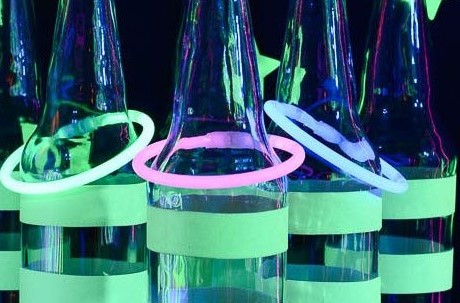 Best Costume trophies: cutest costume trophy, creepiest costume trophy, weirdest, funniest, ….
MOVIE TIME: After the games, movie time… this increases the tension in the air. There are lots of scary movies for adult as well as for kids, but the below listed are the most requested.
Best Halloween movies for kids: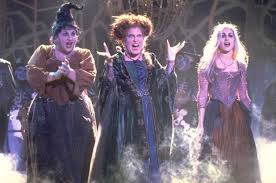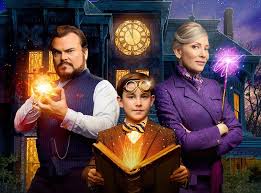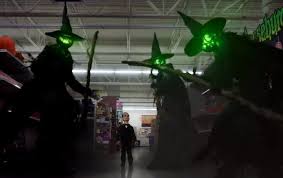 Scoob! (2020) –

Audience 7+

– The Scooby Doo gang try to solve a fantastic and not terrifying mystery.
The Addams Family (2019-1991) –

Audience 11+

– Spooky and creepy, but includes funny Halloween outfits.
The house with The Clock in its Wall (2018) –

Audience 11+

– An orphan who goes living with his odd uncle and is pulled into a world of witches and ancient rivalries.
Super Monsters Save Halloween (2018) –

Audience 4+

– They explain the tricks behind haunted houses, so… not so scary.
Goosebumps (2015-2018) –

Audience 10+

– For kids and adults; it's about characters coming to life from books.
Toy Story of Terror (2013)-

Audience 6+

– A mysterious adventure for toys trying to find their friend who went missing.
Curious George: A Halloween Boo Fest (2013) –

Audience 3+

– A kids' mystery about a monkey and his friend who are trying to find the scarecrow that's attacking people wearing hats.
Room on the Broom (2012) –

Audience 3+

– About a smiling witch, nowhere near scary, who is kind to the animals.
Fun Size (2012) –

Audience 13+

– A teenager who looses her brother in a crowd of Halloween kids during trick or treat tour while she was babysitting him.
Dear Dracula (2012) –

Audience 6+

– Dracula thinks he lost his touch and needs his friend to get him back his mojo.
Hotel Transylvania (2012-2015-2018) –

Audience 7+

– Dracula's mythical creature empire is discovered by a human who falls in love with his vampire daughter.
Frankenweenie (1984-2012)-

Audience 9+

– One of Tim Burton's black and white slow motion movie about a a scientist who revives his dog after he died and is now spooking the neighbors.
Coraline (2009) –

Audience 9+

– A very nice movie about a girl named Coraline whose wish came true, but in a parallel world.
Monster house (2006) –

Audience 10+

– A small group of friends discover that their neighbor's house is a monster
Corpse Bride (2005) –

Audience 10+

– Another amazing movie about a human man who marries a ghost bride (a Tim Burton movie)
Hocus Pocus (1993) –

Audience 10+

– Three witches come back to life after 300 years.
The Witches (1990) –

Audience 12+

– Witches turn a boy into a mouse after he discovered their witch's convention.
Beetlejuice (1988)-

Audience 12+

– A Tim Burton movie about a deceased couple trying to scare away the new family who newly moved to their house.
Gremlins (1984) –

Audience 12+

– An invented creature which look cutes and cuddly, but is in fact terrifying.
And a list of the most horrifying movies ever for Adults: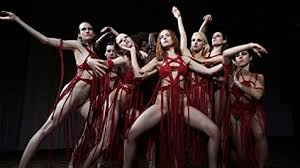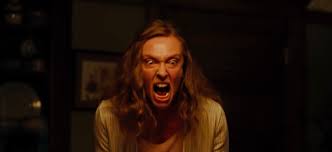 Halloween (sequel) – A sequel of a psychopath who returns to his hometown with a misshaped mask.
The Witch (2020-2015) – Parents blaming the disappearance of their son on their daughter whom they believe is a witch.
Midsommar (2019) – A couple travels to Sweden for a traditional midsummer festival which turns out to be an idyllic competition of a pagan cult.
Susperia (2018-1977)- A movie taking place in Berlin about dancers and witchcraft
Unsane (2018) – A story of a secretive mental institution staff member who is a dangerous stalker.
Hereditary (2018) – A supernatural force trying to manipulate a family after the death of the wife's mother.
Insidious (sequel 2018-2015-2013) – Son possessed by otherworldly spirits.
The Ring (2017-2005) – A mystery of a certain video tape that people keep dying after watching.
IT (2017-1990)- A group of children battling against a supernatural clown named Pennywise.
The autopsy of Jane Doe (2016) – a Supernatural horror movie of an unidentified woman getting back to life and terrorizing a coroner and his son.
The babadook (2014) – a tall spook with a hat named Bababook scaring a mother and her son.
Nightmare on Elm Street (sequel 2010-1985-1984)- A child molester who returns from the dead to kill the friends of a young girl in their dreams.
Donnie Darko (2001) – A troubled monster teen set during Halloween season
Night of the Living Dead (1990-1968) – A black and white movie about zombies
The Shining (1980)- A family moved to an isolated hotel with a violent past where the father turns into a paterfamilias murderer. Old but gold.
The Exorcist (1977) – A 12-year-old girl possessed by a demonic force.
Psycho (1960) – An Alfred Hitchcock movie of a woman who bears the frightening consequences of stealing from her boss.
HALLOWEEN TRIVIA QUESTIONS:

For those who like quizzes and movie knowledge challenges, here are some questions from series or movies you have most probably seen, besides Halloween facts trivia. I myself love such questions as I'm a movie freak.
"Double, double toil and trouble; Fire burn and caldron bubble" – From Shakespeare's McBeth
Halloween Quiz Questions From TV Shows, movies and other Halloween facts: (spoiler's alert)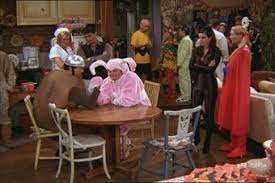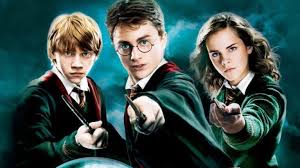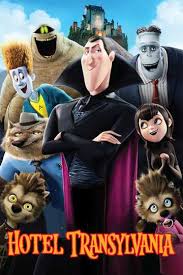 In Friends series: On Halloween, what was Ross wearing as a costume that nobody guessed except his girlfriend?

(Answer: Spudnik)
Stranger things series: How many seasons are there so far?

(Answer: 3)
Hocus Pocus: Name 2 lead actresses

(Answer: Bette Midler and Sarah Jessica Parker)
The witches: The rand High witch turned the kids into what?

(Answer: mice)
Goosebumps: In which city did the demons of the book come to life?

(Answer: Delaware)
Harry Potter: How many Harry Potter movies are there?

(Answer: 8)
Susperia: What was the color of the outfits that the ballet dancers wore during their performance?

(Answer: red)
Halloween: Why is Micheal Myers obsessed with Laurie?

(Answer: she reminded him of his sister)
Carrie: What powers does Carrie have?

(Answer: psychokinesis powers)
Pet Sematary: Who dies first in the movie?

(Answer: the cat)
What vegetable was originally carved to create a Jack-O'-lantern before the pumpkin became the main Halloween vegetable?

(Answer: Turnip)
Which famous magician died on Halloween?

(Answer: Harry Houdini 1926)
What is the most consumed candy in the US on Halloween?

(Answer: Reese's Peanut Butter Cups/skittles)
What is usually hung on trees and is said to fly?

(Answer: Witch hats)
What is the day after Halloween called?

(Answer: All Saints Day)
Ghostbusters: What is the name of the ghost?

(Answer: Slimer)
Trick'r'treat: How many stories are there in the movie?

(Answer: 5)
Pay the Ghost: Who was abducted on Halloween?

(Answer: the son of a professor – Nicolas Cage)
Grave Halloween: What was the name of the forest?

(Answer: Suicide forest)
Hotel Transylvania: What was the color of the human boy's T-shirt?

(Answer: Yellow and Green)
Coraline: What was the visual difference between Coraline's real parents and those in the parallel life?

(Answer: the eyes buttons)
IT: How many children were forced to face heir worst nightmares?

(Answer:7)
Monster house: Who dies in the movie?

(Answer: Mr. Nebbercracker)
IT: What is Pennywise real name?

(Answer: Bob Gray)
Midsommar: Who killed Josh?

(Answer: a member of the Harga cult wearing Mark's face)
Psycho: Who killed Emma's mother?

(Answer: Norman)
The Shining: Who is the main actor?

(Answer: Jack Nickolson)
The Shining: The movie is invented by who?

(Answer: Stephen King)
Night of the Living Dead: Does it talk about ghosts?

(Answer: No, about Zombies)
Scream: What is the weapon of the killer?

(Answer: a knife)
Friday the 13th: How old was Jason, Pamela Sue Voorhees's son?

(Answer: 11)
Practical Magic (1988): Who were the 2 main lead actresses?

(Answer: Nicole Kidman & Sandra Bullock)
Hereditary: How does Charlie die?

(Answer: decapitated by a telephone pole)
Beetlejuice: How old is Beetlejuice?

(Answer: 10.01 million years)
IT: Every how many years does the evil spirit feed on children? (

Answer: every 27 years)
Midsommar: The director invented another famous horror movie. What was it?

(Answer: Hereditary – Ari Aster)
The Babadook: The movie is from which origin?

(Answer: Australian)
The Babadook: What kind of animal dies in the movie?

(Answer: the dog)
The Ring: What was the profession of Naomi Watts, the lead actress, in the movie?

(Answer: Reporter)
Get Out: What beverage does the mother give her daughter's boyfriend to drink?

(Answer: Tea)
The Conjuring: What demon is the nun?

(Answer: Valak)
Insidious: What was the profession of the father Josh?

(Answer: Teacher)
Annabelle: What is the real name of Annabelle?

(Answer: the orphan Janice)
From which region in the world do pumpkins originate?

(Answer: Central America)
Where is Dracula from?

(Answer: Romania)
Transylvania is a region in which country?

(Answer: Romania)
Is a pumpkin a fruit or a vegetable?

(Answer: Fruit)
Which country celebrates the Day of the Dead starting at midnight on Oct. 31?

(Answer: Mexico)
According to superstition, what particular ability does a person born on Halloween have?

(Answer: The ability to see and talk to spirits)
According to superstitions, what will you see if you stare into a mirror at midnight on Halloween?

(Answer: your future husband or wife)
The Texas Chainsaw Massacre: how many people are killed with a chainsaw?

(Answer: one)
The word 'hallow' means saint or holy person? True or false

(Answer: True)
Give another name for a carved pumpkin.

(Answer: Jack-o-lantern)
Which Netflix science fiction horror series is set in Hawkins?

(Answer : Stranger things)



I didn't go much into food recipes and designs although it's a very important part of Halloween, but it will take me forever to show you the lovely designs I found over the internet, thus extending my article to the utmost. So I'm saving you from boredom 🙂
Whether it's pumpkins, witches, monsters, ghosts, skeletons, black cats, mice, bats, vampires, zombies and mummies, it's all about Halloween.
Happy Halloween to Someone I Trust NOT to Leave Me for Dead During a Zombie Apocalypse