Beauty & Happiness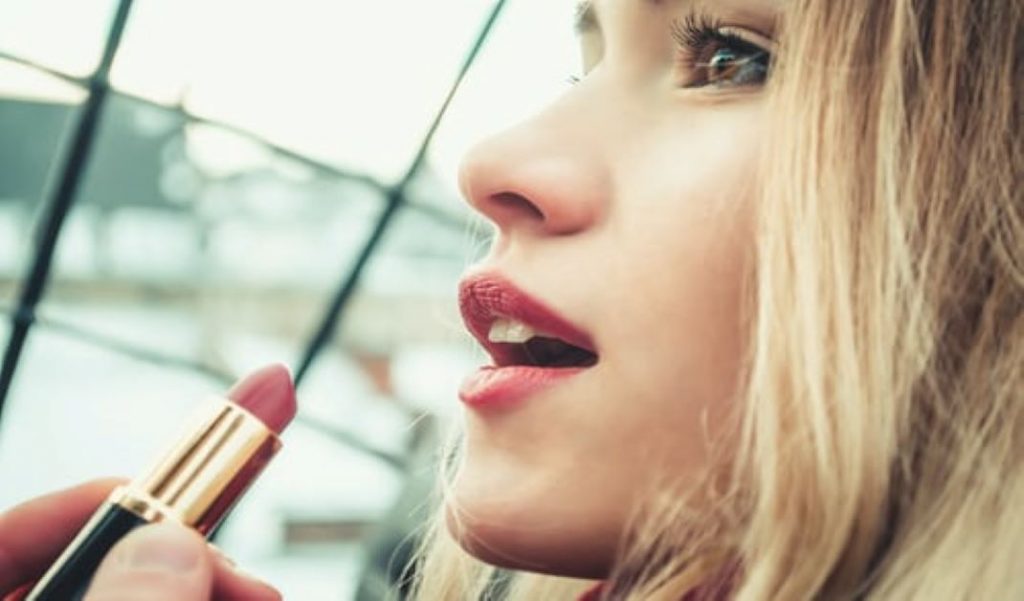 The Meaning of Colors: Best First Date LIPSTICK Shade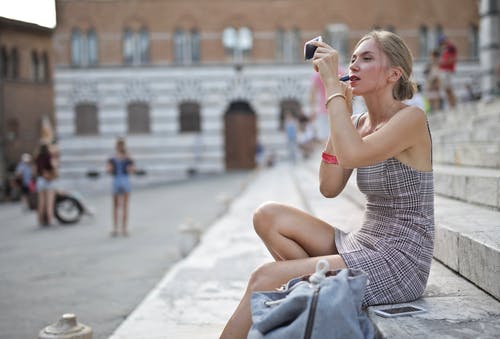 The moment your date invites you over coffee or to an elegant restaurant for dinner, your mind starts working the moment you open you eyes in the morning; where is he taking me? How will the ambience be? Should I wear casual or fancy? what color of dress should I pick? Makeup? Will the person sitting across the table like my red lipstick? All these thoughts linger in your brain all day.
We usually think first of the outfit, forgetting all about the lipstick until we find ourselves staring at the mirror lost with different shades. You don't want to give him the wrong impression by using the wrong hue. Different shades can send different signals which I bet you probably don't intend. Your lipstick can be the code to your second date if you choose the right color and the exact gloss. The shade of your lipstick is related to your eye shadow, which is related to your foundation, which is related to your mascara… all associated with your attire.
Where do you see yourself after this first date? Are you looking for a sexual relationship or a long-term partner? You can't decide on what you want before going. This is why some colors like nude or plum can be the solution.
Here's what the hue says about you. Don't let anyone convince you that it doesn't matter.
Red:
Classic or Deep Red: You're wearing the color of passion and action at the same time. You're sending him affectionate waves, clearly showing him how daring and self-confident you are. The fact that you're wearing deep red proves your courage.
Your date is now having erotic thoughts and his eyes are moving with your lips. Hence, if you're seeking a long term relationship, I advise you to forget about red lipstick and leave it in the drawer for the next date, maybe even later.
BURGUNDY:
To choose burgundy for your first date, you must be demonstrating your tough and determined personality. You're not afraid to try something new. It's a classy yet mysterious color. You should wear it without hesitation, you'll look incredibly chic.
You're not willing to give yourself away too soon, you just need time. To your date I say: Don't rush things, go step by step.
Fuchsia/Purple:
Depending on your skin color, by using Fuchsia or Purple shades on your lips, you'll be moving to a new level of contemporance and uniqueness. First thing he will notice about you is your creative spirit, and this will add some challenge to the conversation.
You're seeking an extraordinary spirit across the table, so he'd better be up to it. If he appreciates your boldness with this hue, you will have a great time and aim to have more.
Hot/Light Pink:
We all have different skin textures, therefore you have to choose the right tone of pink that suits your skin. Wearing light pink on your lips is practically a child's play. Pink gives you the innocent look if it's light, and a mixture of come close/stay away leaving your date confused if you're wearing Fuchsia. What are your expecting after this date?
One thing for sure, Fuchsia/pink reveals your love of fun. You're a dynamic woman who people enjoy being around. Your confidence is boosted on the first date and you're ready to "parté".
Coral/Peach:
Coral or Peach is a summer color. If you choose it for your first date, you must be feeling light and cheerful. You're sending signals to your date that you're a free soul, playful and enthusiastic. Coral or Peach is a daring color, are you seeking attention. I bet you can't wait to be there to have fun and see where this is leading.
Nude:
You're a simple person, you have nothing to hide. What you see is what you get. Yet you're sensitive with no shield. Your date must have a good tactic to approach you. You're willing to present your heart on a silver plate if he deserves it.
Nude lipstick (or light colored) is always the ideal. It works with any type of date, be it fancy or casual, because we can pair it with any kind of makeup. One thing for sure, you will always end up looking beautiful and impressive, it's not always about the red lipstick.
Neutral gloss/No lipstick:
No lipstick? It's one of both: either you're going out on a date that you couldn't get out of, or you don't care what your date thinks of you. You're telling him this is who I am, deal with it or show yourself out. You're not looking to play games. You will be honest and totally open in conversations… Good luck for your date if he's looking for something else.
As for lip gloss, it's the most natural look you can prevail to your date. You're the simple, easy going woman. It's going to be a calm and smooth conversation.
A personal tip for your ladies, if your lipstick doesn't last through eating, don't ever put more over the old layer. Guys don't appreciate having their shirts lipstick stained, and they definitely wouldn't enjoy the taste of it, unless you used bubblegum lipstick taste.