Beauty & Happiness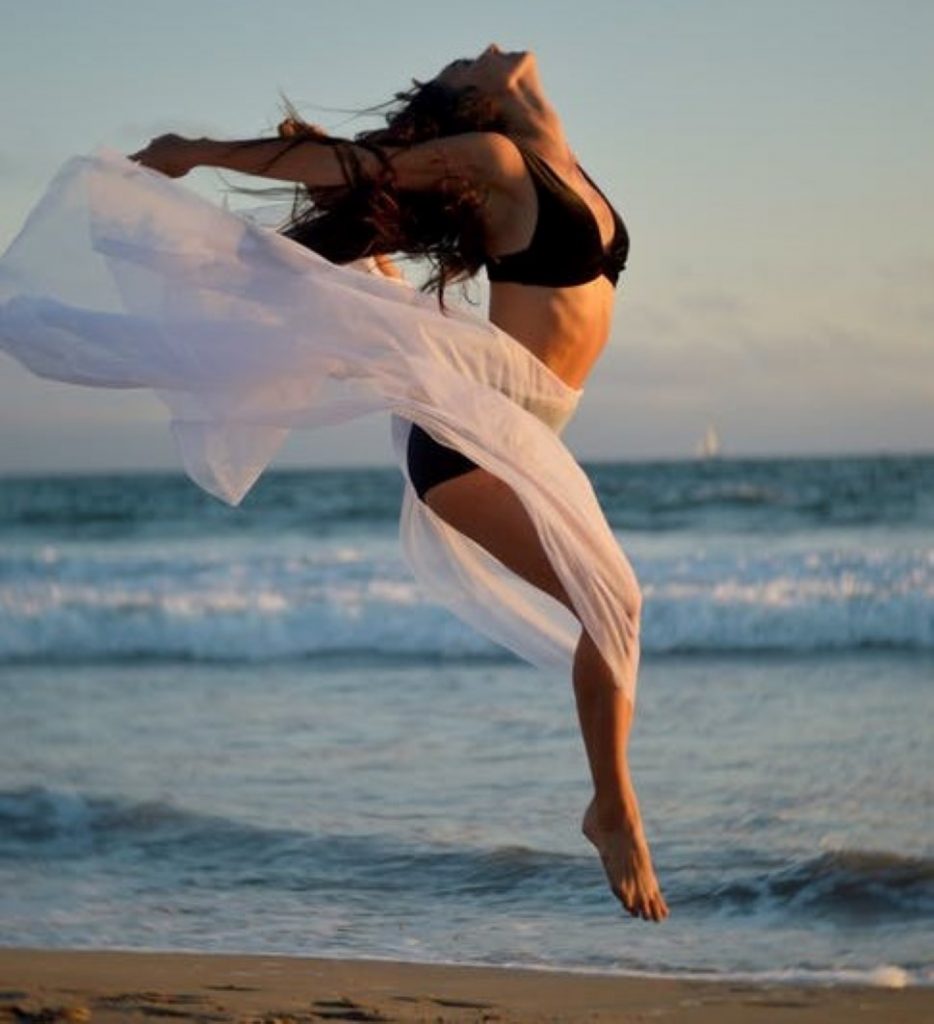 Things Every Woman Should Do at Least Once in Her Life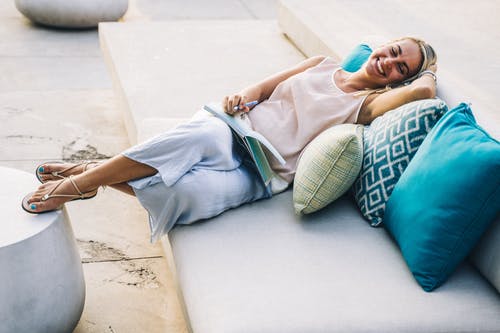 What do you want to accomplish in your life that you haven't done yet? No doubt, every woman has a different wish for her bucket list.
When we think of a "life cycle", we think of forever. But the more we age, the more we realize our life cycle wasn't that long. There are way more things we dream of doing, but didn't get to do it. We end up regretting the old days which we can't rewind.
I'm a middle aged woman. Looking back at my life, there are things I wish I have done when I was younger, for the simple reason that some either need a youthful energy, or might not be compatible with marriage and family life; simple equation. But nevertheless, there are things you should attain before you die. And no matter how old you get, you can always seek to find ways to do it.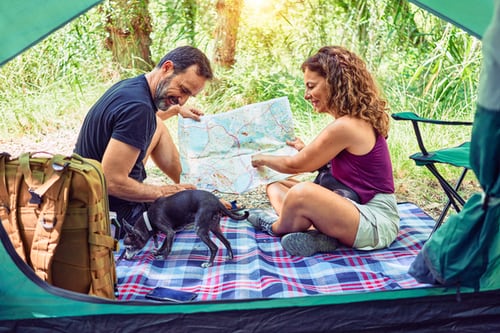 Here's a list of what every woman should do in her life before she dies. Most of it is on my bucket list… or already checked from my "must dos". I'm sure there are more wishes to this list for each of us.
Swim naked in the ocean – Skinny dipping is freedom
Dye your hair an unusual or multiple colors – Wild and crazy
Lie underneath the Northern Aurora lights – On my bucket list
Cut your hair short – Stylish
Travel alone – Independence
Book a whole-day spa and massage – Relaxing (on my bucket list)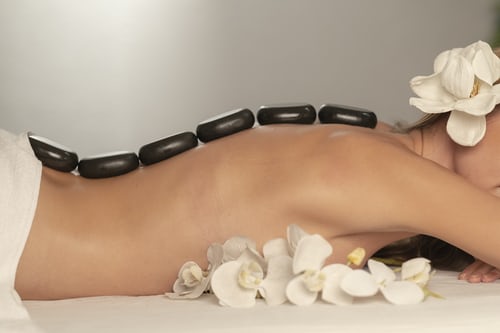 Take a cooking class – On my bucket list for better performance
Take a martial arts or self defense class – Self confidence
Quit a job you hate without second thoughts – Self confidence
Go on an adventure with friends – Fun
Spend 24 hours watching movies – Amusing (on my bucket list)
Go to a concert – Fun
Go to an opera – Classy
Practice Yoga at sunset on the beach
Hit someone you don't like – Stress relief
Help someone who's in real need of it – Feels great
Skydiving or Bungee Jumping – Unchained (On my bucket list)
Visit what they call a haunted place – I'm scared to add it to my bucket list, but sounds interesting.
Ride a helicopter – on my bucket list
Cut out people you don't like from your life – Wow feeling
Have a wild night with a hot person you just met, even if it's the wrong person – Crazy
Public sex – No comment
Spend some time in a cockpit
Experience Scotland wildlife– on my bucket list
Travel in luxury, first class ticket, executive suite, fancy transport with driver – What a feeling!
Try weird kinds of foods that you never think of trying – Grasshoppers and snakes maybe?
Hang up on someone you hate while they are still talking – Great feeling
Try karaoke – even if your voice is terrible, it feels so good letting it out
Wear like a "Scarlet" for a night out – Fun and crazy
Visit a therapist – at least once in your life, it feels goods
Apply for a dream job that you know you can't have – At least you can say you tried and regret nothing later.
Write your feelings on a paper, put it in a bottle and throw it in the ocean – Maybe the movie "Message in a Bottle" comes true.
Taste a really good and expensive wine, or other favorite spirits
Revenge from an ex who has hurt you deeply- Wow!
Ditch your phone for a day or a week- You'd better be someplace tranquil, definitely not home.
Have the courage to stand up for your ideas at work – Even if it will cost you your job, it's worth it.
Try surfing, diving, snowboarding, or other dangerous hobbies – Once, only once.
Play chess on the streets – Where the pros play like in the movie "The Queen's Gambit".
Take Salsa lessons and dance with your partner in public – Ben Stiller learned Salsa to impress Polly in "Along Came Polly".
Meet your favorite actor/actress – I went once to Hollywood, and wished to bump into one… didn't succeed. Still on my bucket list.
Have a free dessert day – Desserts from morning till bedtime (Good luck for your night sleep)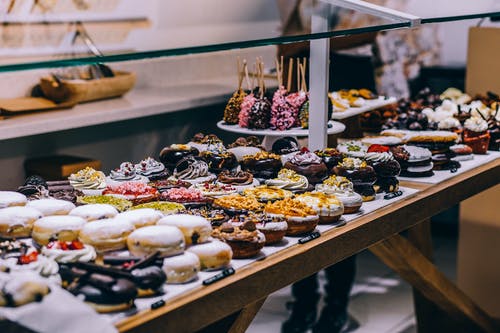 Strawberry/chocolate/whipped cream and Champagne in Café de Flore in Paris – Get into French style clothes with a French Beret hat (on my bucket list).
Dance in an Italian fountain with a fancy long dress (a maxi) like "La Dolce Vita" – Wow, the Italian feeling, definitely on my bucket list.
Visit Friends' Central Perk – on my bucket list, as I've watched this series more than 20 times and still counting.
Watch a live strip show.
Watch a live movie shoot – Every time I'm on a trip, especially in the US, I look around for a movie set to watch it filming.
Camp on a beach on a Greek island – Wild and free
Test drive a luxurious car, a fast one – A Ferrari, a Lamborghini or similar, driving fast on a spacious road… epic!
Live for a month or two the real Italian life in a Tuscan house "Under the Tuscan Sun" – A dream come true!
Watch a Broadway show, or a magic show – On my Bucket list
Teach someone something you're good at – It feels good to be appreciated
Volunteer for a good cause – It increases self-confidence
Wear something you find comfortable without minding others' opinion
Have a tattoo – don't make it big if you're only trying it
Say NO when you feel like it
Eat alone in a fancy restaurant – Enjoy your food with a glass of wine without the need to talk and listen to anyone for once.
Learn other languages – That is if you like languages. I'm always doing it, I love languages.
Get gifts for orphans on Christmas or other holidays – Feels so good to see the joy on their faces.
Make fun plans for an orphan, take them out the whole day
Get into a contest – No matter what it is
Dance all night/stay out till dawn and end it with breakfast in a small café – I love doing this at any age… if I can still stay awake after 21.00 PM
Make the first move – If you really like someone, you should try to overcome your fear
Adopt a pet
Take a road trip with a fun and crazy companion
Break a rule
Enjoy good sex
Fall in love/get your heart broken
Ride a roller-coaster
Ride a motorcycle
Visit a European vineyard and have a wine tasting
Indulge yourself in a hot candlelight bath
Pamper yourself endlessly for a day – Every woman deserves a free shopping day
Forgive someone
Dance under the rain
Visit the seven continents
Eat fatty foods for a day – but not more than a day, cholesterol and lipids become regular visitors after 50
Visit a large waterfall – Like the Niagara Falls
Sleep under the stars
Conquer a fear
Watch a live sporting event or a live game
Host Christmas from A to Z
Try a queer kiss
Stay awake for 24 hours
Get in a mud fight. Try beer pong
Visit a fortune teller – discover your fortune
Date a biker – a Cramer full of tattoos
Date someone younger than you… or way older
Do something your friends don't approve of
Have a super romantic trip with your loved one
No matter how old you are, no matter what character you have, start writing your bucket list, it's never too late!