I Do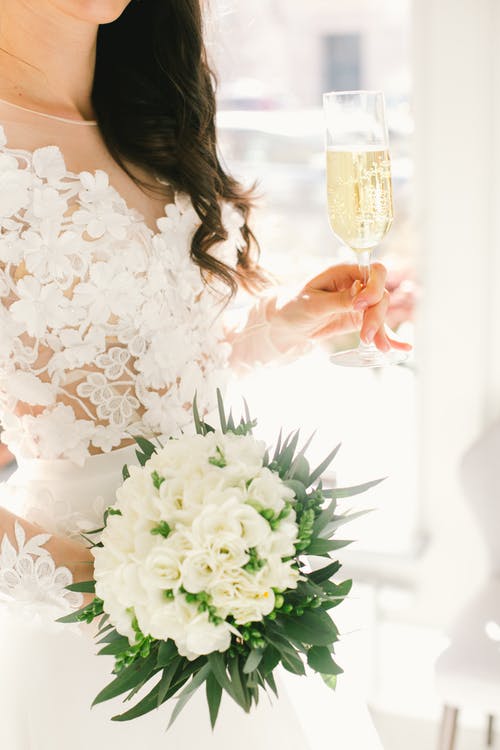 WATCH OUT FOR THESE 52 MISTAKES WHEN PLANNING A WEDDING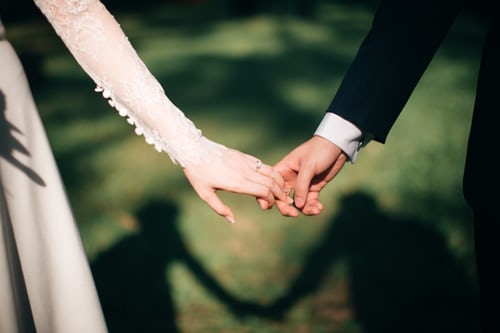 You disregard the weather – Whether it's rainy, cold, or even hot, you wouldn't want to risk getting wet and sticky.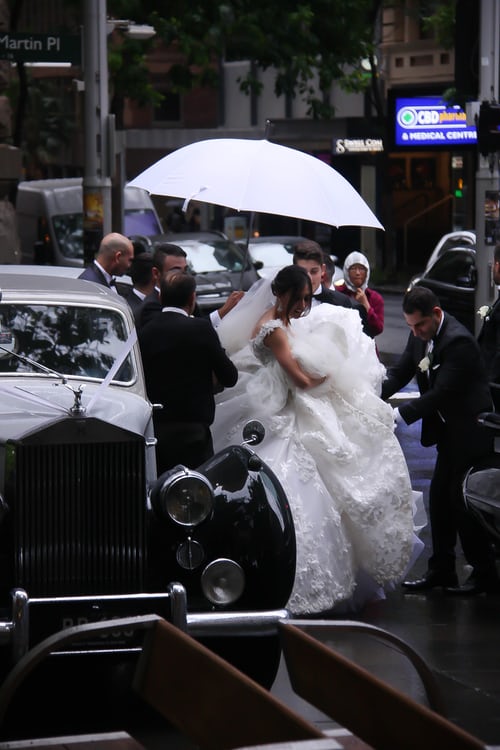 You arrive late – Sometimes we miscalculate time. We wouldn't want to make the guests wait too long and change the whole wedding plan.
You arrive too early – You'll be disrupting the wedding planner's last minute work.
You disregard the guests – Your dream wedding might be somewhere in Tuscany or Bali, far from your homeland. Try to consider the financial and health potential of the guests. We were once invited to a wedding followed by a two-hour drive reception. We had to skip the ceremony which is more important than dinner, just to be there for the celebration.
You choose your dress before booking the place – You might not be able to hold yourself from entering the bridal store and searching for your dream wedding dress before deciding on the venue. Loosen your grip lady. Take a deep breath. Book your venue first, and set the ambiance of your wedding before choosing your dress. The budget also counts.
You leave a large time gap between the ceremony and the reception – Being invited to a wedding ceremony at 17:00 and the reception at 20:30 is a bit disturbing, knowing that the ceremony takes about 30 to 40 minutes. Where will the guests go in between? Home? I wouldn't want to go out again.
You don't feed your vendors–They are working hard to make your wedding a successful one. It would be nice to consider them as part of your wedding and invite them to your buffet or offer them something to eat.
You send thank you notes late – How will your guests perceive your appreciation if you don't send them thank you notes the next day? Some weddings leave a thank you souvenir on each plate or seat as gratitude of their presence and gifts.
You don't say hello to everyone – You're the "vedette" of the night, so you should expect the demand of the guests for you. Mingle with them whenever you can. A short spin on each table with a toast might be a nice idea to show them that you value their presence.
You wear too many rings at the ceremony – Wearing too many rings is trendy. But holding out your hand with fingers full of rings to your husband-to-be to put on the wedding ring … you'll be losing the target.
You misplace guests – Plan a compatible seating chart for guests with the same interest, hobbies or job.
You hire a low budget photographer– you will regret doing that when in ten years, while you're showing your wedding album to your kids, you realize how non-chalante you were that you hired a low budget photographer who got drunk on your wedding night and all you had were pictures of the carpet and the shoes.
You make plans before setting your budget– Man invented a calculator for a reason.
You invite your/his ex – Are you out of your mind? His/her presence awakens unwanted memories. How can you enjoy your husband/wife-to-be with these memories lingering in your head?
You underestimate the cost of outdoor reception – Make a thorough search for venues and don't be shy to ask, you may be heading towards bankruptcy if you book the wrong outdoor venue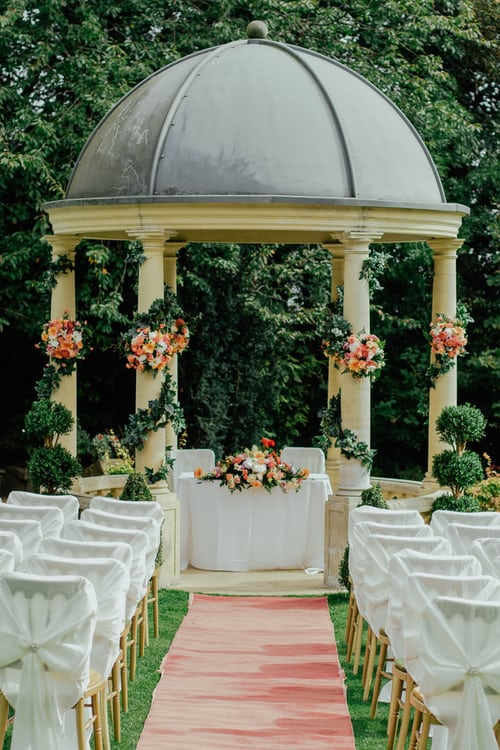 You forget to throw the bouquet – Everyone expects to know if they're going to meet the man of their dreams anytime soon.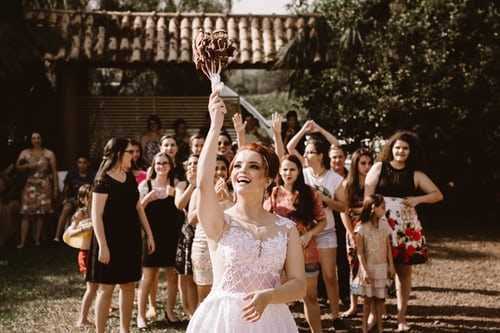 Your party is too long – Ok, people came to your party because they care about you. But to keep the guests late… some might not appreciate it. A short party is also not recommended.
You cut the cake after midnight – Following my experience with weddings as a guest, I advise you to cut the cake before starting dinner (or opening the buffet). Most guests wait for the cake then leave. This way, you'll be giving them the freedom and not oblige them to stay.
You try to please everyone – Never ever try to please everyone. Whatever you do and no matter how much you spend on your reception, there are always objections.
You invite more than the place can bear – There will be no place to dance, no place to walk and the noise will be drastic.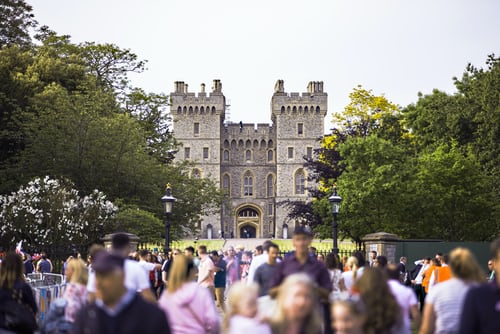 You assume that 10 percent of the guests will not attend – What if they did come?
You don't supply enough information for the guests – We were once invited to a wedding in some village far from the city. The idea was nice, but the map they provided us was so shitty that even the GPS couldn't read it. Instead of listening to music, I was listening to my husband swearing.
You skip the videographer – We all have an uncle or a close friend who will try to offer their talent. Remember, they are also part of the guests and will leave their camera and go dance with the group on a cool song. Or their movie recorder might not work, and here's the regret.
Your catering contract lacks details – One of the worst mistakes is not defining the details of the caterer in the contract. When the details are missing, you can't blame the vendor for what you might get.
"People are weird. When we find someone with weirdness that is compatible with ours, we team up and call it love."
You follow traditions to the max – Ohhhh traditions! The sound of it kills me, especially in such events. Your stress indicator will shoot high.
You don't change into flats during the reception – On my wedding,I wore my four-inch high heel white shoes the whole night and danced with it. You can't imagine how much my back was shouting at me the next day, and my feet gave up walking the whole day.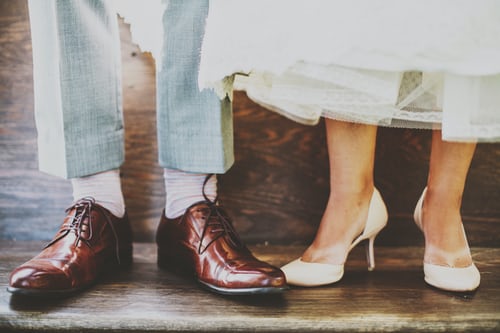 You don't hire a DJ – Music is one of the most essential factors at the wedding ceremony. If you don't want to hire a DJ, just don't let anyone reach the music player.
You book your honeymoon flight right after the wedding party – Take a break. You need to forget about the next day of your wedding as I'm sure you'll be spending it in bed with your husband … relaxing. Believe me you need it.
You celebrate your bachelor party the night before the wedding – A bachelor party without getting wasted is not a real one. Do you want to wake up in the morning with a head feeling heavy from hangover? Naaaah I wouldn't want that.
You hire a fancy car for the reception – Ok, it's your wedding, once in a lifetime event (hopefully). But it's still a waste of money.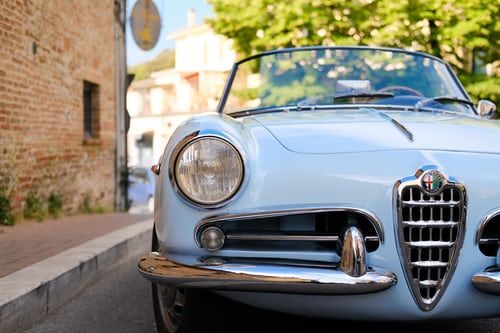 You don't get a coordinator – A do-it-yourself event is fun. But when it comes to your wedding, neither you nor your friend will be able to have professional results if you aiming for that.
You procrastinate the details till the last minute – Leaving anything, and I mean anything, till the last minute creates stress.
You focus too much on the details – Nobody cares if the napkins are blue like the bridesmaid's dress. So don't stress about these matters. I don't remember what was the color of my invitation card, how can I remember the color of the napkins?
"Many people spend more time in planning the wedding than they do in planning the marriage."
You don't get contracts in writing – Always keep things clear. Signing a contract between you and the vendor, the flower shop, the caterer, the DJ, the photographer… and so on, keeps you and the others on the safe side.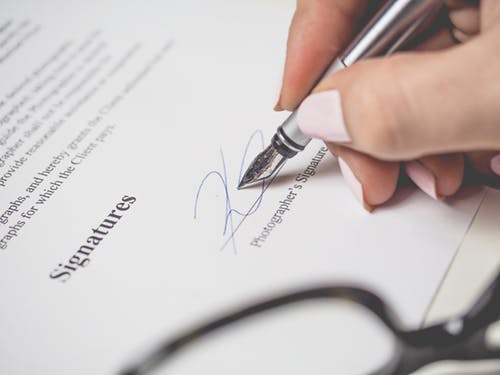 You ask for common dishes – If your reception is a seating dinner, try to order dishes which most guests would eat and are not allergic to.
You prepare your vows at the last minute – Vows are written from the heart, which means you need this quiet time when you can focus. You're not going to have those nice words when you're too busy with your hair, your makeup, dress…
You don't provide parking for the guests – We were invited to this wedding in some narrow street with no parking. We then knew how selfish the couple was.
You don't have a generator or other backup in case of power outage – Anything can happen at a wedding. And as we say: wrong things happen in wrong moments.
You don't plan enough time for photography – The more you take pictures, the more memories you will have in few years.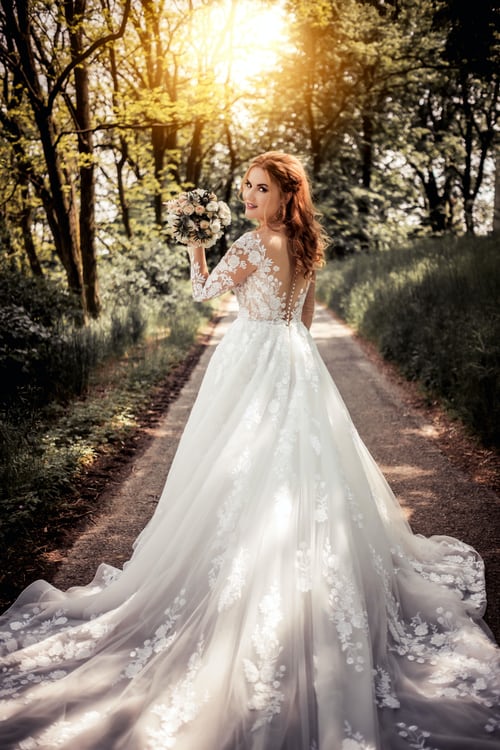 You invite children – Kids are adorable, but during a night reception, it's advisable to leave them at home. I'm a parent and I know what it means to have kids at a wedding party. We're not talking about close family.
You obsess with a specific flower – You don't need to arrange the color of the flowers to be identical to the color of the bridesmaid's dress. Or if you like lilacs, order them, but don't focus only of this type.
You invite everyone you know – Too many connections? Too many relatives? Narrow the list; it's just not practical to invite everyone.
You slow down on buying your wedding dress – The wedding dress says it all. After reserving the venue, the next step to do is secure your wedding dress.
You delay the booking of the venue or the hotel rooms – Your wedding day is special, but that doesn't mean that it will only be your wedding day at that date. Just secure the bookings and then chill.
You don't have a wedding list for gifts– That depends on your culture, but following my experience, it's so advisable to have a wedding list for gifts unless you want to receive six mixers, 4 coffee makers, or 5 air dryers. Just specify your gifts in few shops, this will also facilitate to the guests as they will only follow their budget.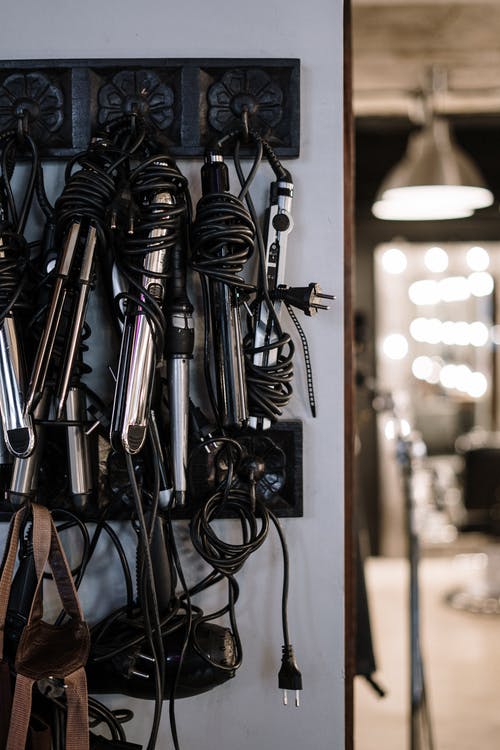 You forget the essential of it all – Planning for a wedding is so stressful. But always remember that you're starting a new life with your partner. Don't leave him/her behind, plan most things together, don't let stress overcome you and affect your relationship, even with your family.
You don't give importance to the marriage license – Mistakes happen. Writing your parents' birth date incorrectly is not that big of an issue, but forgetting to get the license with you is a drastic mistake.
You brag about your wedding to people who are not invited – That would be so rude.
You try to micromanage your vendors – They know their job and they are paid to do it.
You try to plan your wedding alone – Hiring a professional is worth your stress relief.
You're too strict with social media – Social media is a trend in our era, especially for young minds. No guest will refrain from taking pictures and posting it on social media.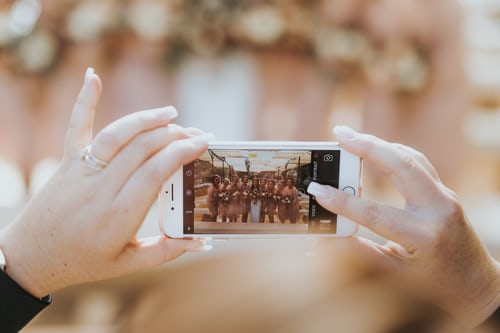 You lose calories drastically – Fitting your wedding dress is essential, but that doesn't mean that you have to follow a severe diet on short notice before the wedding.
You forget to eat before the wedding – On my wedding day, mom got us small bites which we had few hours before the wedding, as she knows how tired we will be especially with an empty stomach.
You forget to have fun – It's YOUR wedding day; just enjoy it.
"The greatest marriages are built on teamwork. A mutual respect, a healthy dose of admiration, and a never-ending portion of love and grace."

– Fawn Weaver
The most disappointing feeling is when you realize that the reception is over in a blink of an eye after all the long and hard work.
Am I right or am I right? 🙂